Hackers R U: China ranks US as top source of cyber attacks this year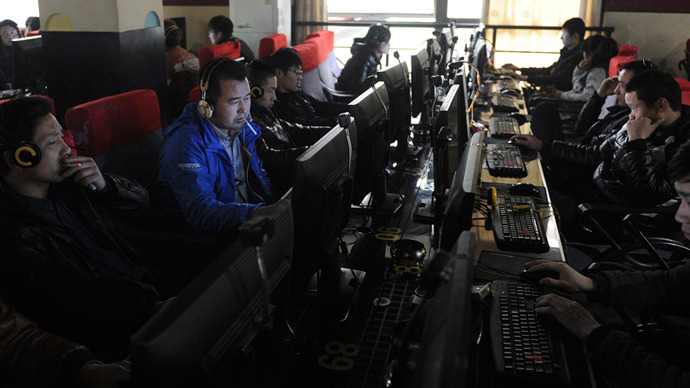 China's top cyber security agency says more than half of hacker attacks on the country since year's start originated from the US. The two countries are pointing fingers in each other, trading accusations of online spying.
Over the first two months of the year China's National Computer Network Emergency Response Coordination Center (CNCERT) detected 2,196 servers in the United States, which were controlling 1.29 million infected computers in mainland China, the cyber security agency told Xinhua on Sunday. This makes the US "the top-ranking country" that hacked into Chinese computer networks, it stated.
"A large amount of facts have proven that for many years, China has been one of the primary victims of cyber attacks," an unnamed official from the China National Internet Information Office told Xinhua.

A CNCERT report last month said over 2012 a total of 10.5 million infected computers were traced to control servers with American IPs. The agency said US hacks constituted 74 per cent of all such cyber attacks on China, with South Korea and Germany following the ranking.
Many in the US see China as the prime source of threat in the cyber world, with some alleging that Chinese government rather than individual is behind some of such hacks. Last month a US cyber security firm released a report which accused a unit in China's military of conducting a secret cyber war on America. It is said Beijing is after American military and commercial secrets as well as seeking the capability to strike on crucial infrastructure in the US through the internet.
In response the Chinese Defense Ministry said that two major Chinese military websites, including that of the ministry itself, were subject to about 144,000 hacking attacks a month last year, almost two-thirds of which came from the United States.
You can share this story on social media: