5 children dead in northern France fire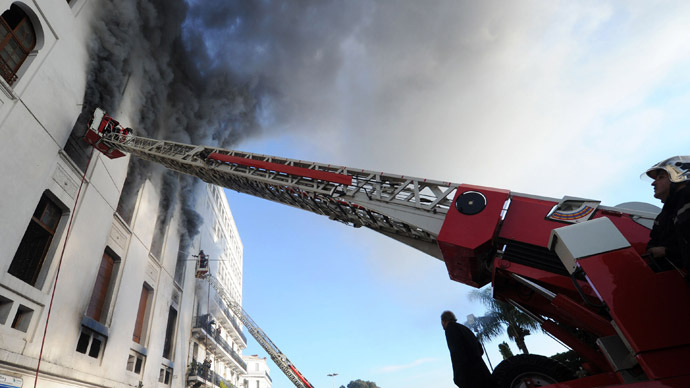 Five children aged 2 to 10 have been killed in a blaze that engulfed their home in Saint-Quentin, northern France. The family's father was only lightly injured, and his life is not in danger, local media reported.
The fire started at 10:30pm local time (0830 GMT) on Saturday in the man's house as the children celebrated Easter, as their parents are separated.

According to initial reports, the fire was deemed accidental. However, firefighters have not ruled out that the deadly tragedy was as the result of arson.  No details suggesting the fire was arson have emerged.

After the blaze broke out, the father jumped out of the window and ran for help, shouting, "Save my children! Save my children!" local paper L'Aisne Nouvelle reported. His neighbor, with the help of local security officials, tried to break down the door, but was unable to enter the building due to the intense flames.

Firefighters were also unable to immediately enter the house. After they made it inside, they discovered the bodies of the five children. All five died of suffocation, a local prefecture said.  

The blaze took place a day after three people were killed and 13 injured in a fire in the Paris suburb of Aubervilliers. Officials suspect the fire was "of criminal origin," and have launched an investigation.

You can share this story on social media: