Thousands march in Paris against same-sex marriage and adoption (PHOTOS)
Tens of thousands of French families, activists and conservatives have marched in Paris protesting against a bill that if passed would allow same-sex marriage and adoption. Police fired teargas to prevent protesters from entering the Champs Elysees.
Demonstrators gathered Sunday in the center of the French capital for a final mass protest against the controversial bill that if backed in the Senate during April's, vote may become law as early as the summer. So far the draft has been passed in the lower house of parliament.

Currently French gay men and women are allowed to adopt as individuals if approved by social services.
Protestors demand the government withdraw the bill instead putting the issue to the public through project a referendum.
Over 60 percent of the French support gay marriage, though just under half support adoption by same sex couples.The law was a key electoral pledge by Hollande, but his critics say he has tried to push it through without broad public consensus.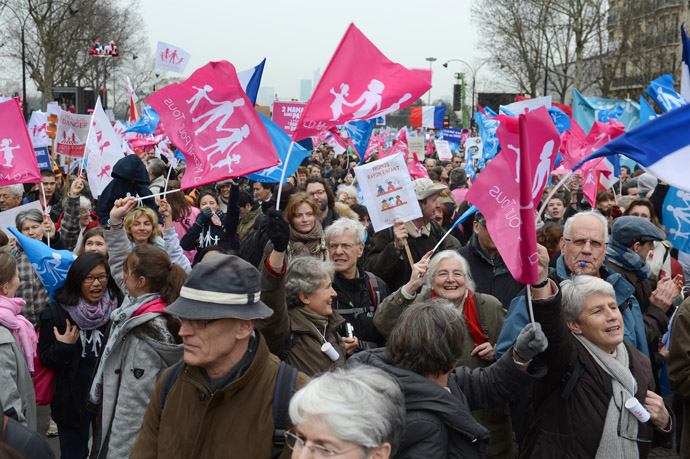 Despite chilly weather, thousands opposed to French legislation lined a five-kilometer route leading to the Champs Elysees, from the Arc de la Defense to the Arc de Triomphe. Many were holding banners and chanting slogans against the introduction of the bill.
Flags unfolded from the balconies along the protesters' route read "We want work not gay marriage," and "No to gayxtremism."

Earlier this week Paris police banned protesters from demonstrating on the Champs Elysees, a move that demonstrators called "political decision dressed up as a police measure".

Despite the ban some 200 protesters still tried to proceed to the world-famous avenue, provoking police officers to use teargas, AFP photographers said.

Sunday, official police estimated the turnout at around 300,000; a similar rally in January officially drew about 340,000 people.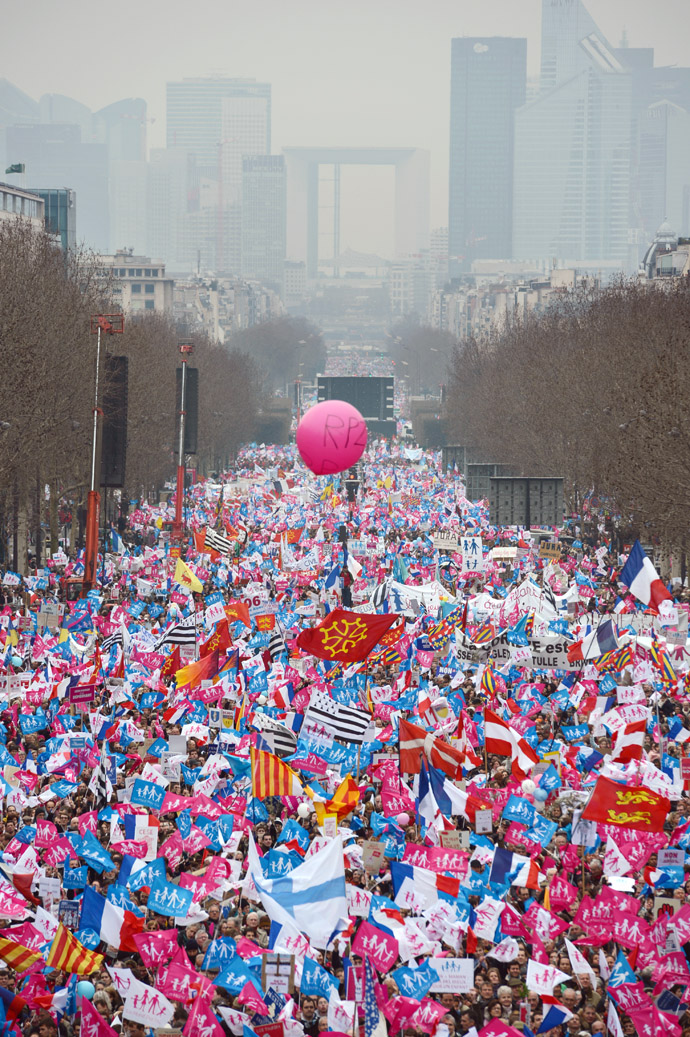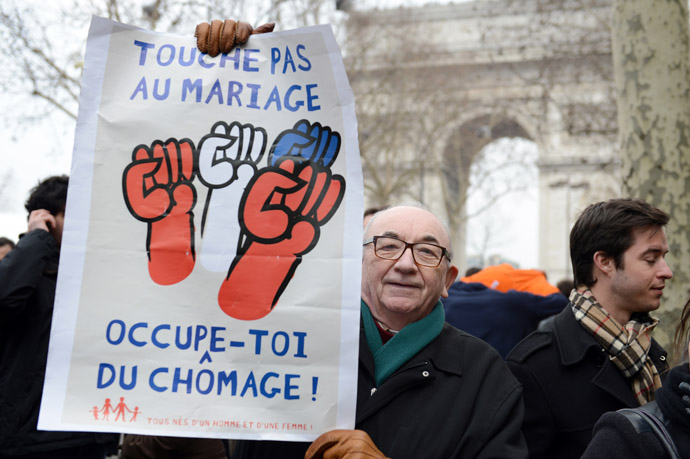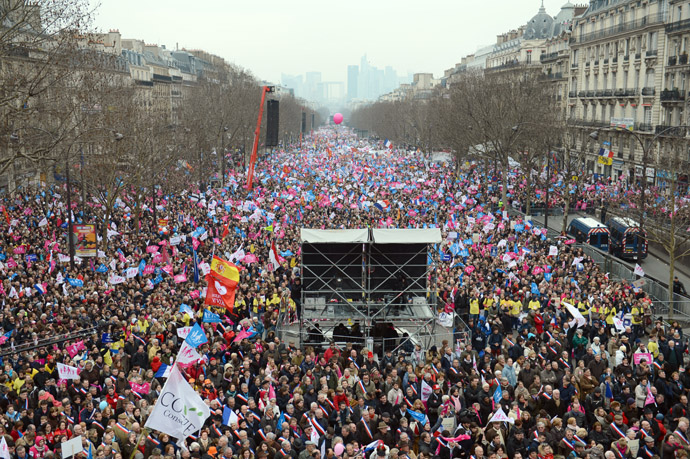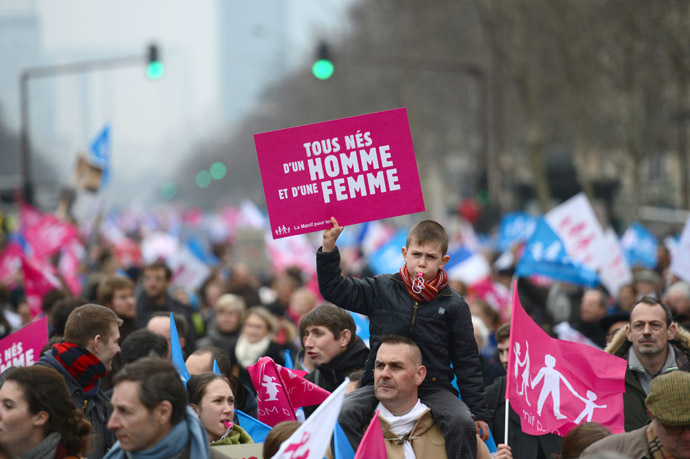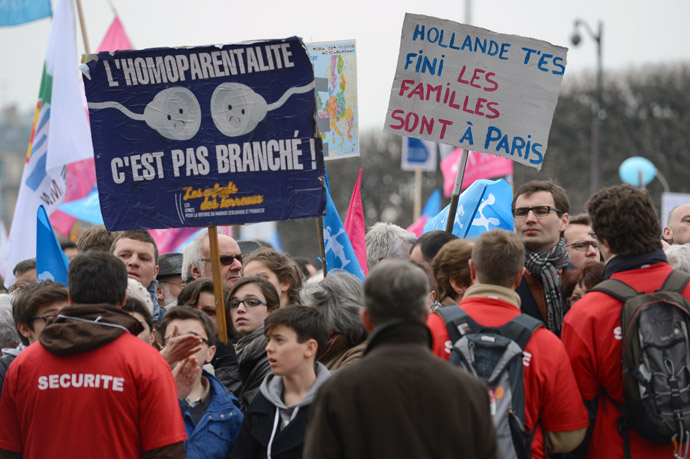 You can share this story on social media: