Eiffel Tower evacuated due to bomb threat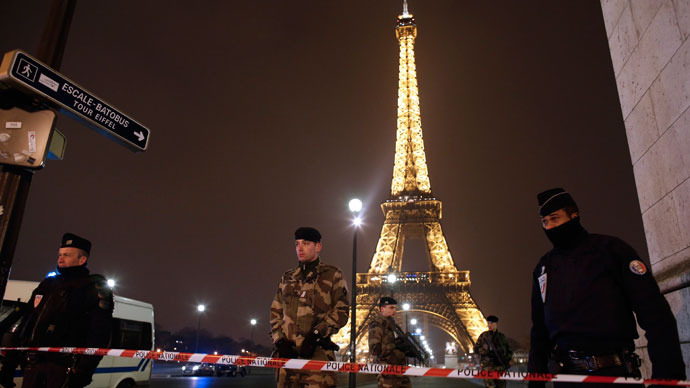 The Eiffel Tower was evacuated following an anonymous tip threatening to cause an explosion at the Paris landmark. After the announced time of the blast had passed, the celebrated structure was still in one piece.
Almost 1,500 tourists and employees including security personnel were evacuated from the tower on Saturday evening. 

Authorities received an anonymous call about a possible terror attack around 19:00. The caller announced the blast would take place at 21:30 local time, lexpress.fr reported.
Police and bomb squads were deployed to the scene but have not found any suspicious devices.
The blast did not happen at the announced time. Police cordons were removed several hours later and crowds of tourists rushed back to the monument.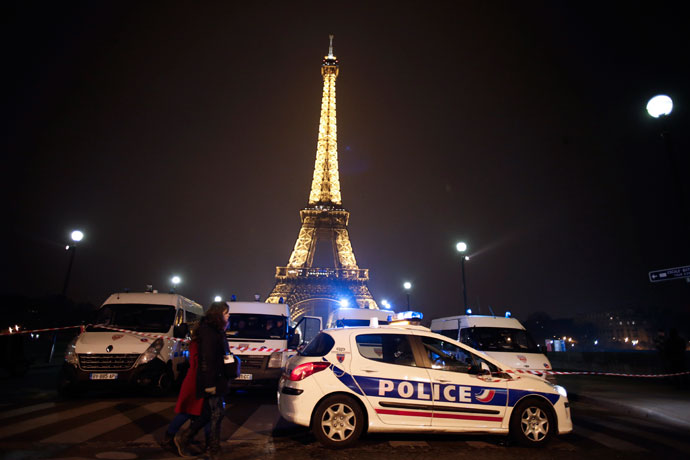 Being one of the world's top tourist sites, the 324-meter tower attracts millions of visitors every year. Threats to blow up the main Parisian monument are quite common with at least one threat last year and two in 2011.
Over the past week French authorities have boosted the anti-terror measures amid concerns of possible blowback for the military operation in Mali.
You can share this story on social media: