French nationals fighting alongside Islamists in major conflict zones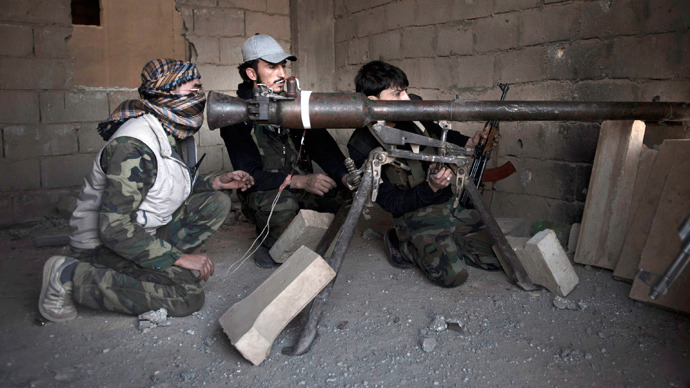 France's Interior Ministry has disclosed that some French citizens are taking part in jihadist activities alongside rebels in a number of hot spots – including Syria and Mali.
A statement was given by the Minister of the Interior, Manuel Valls, who spoke to the French channel BFM TV on the difficulties of ascertaining the exact whereabouts of French citizens and the networks used to transport them between training camps and conflict areas. He said that "it is well known that there are cells and underground networks – there could be whole chains, when it comes to the transportation of mujahedeen newcomers who yesterday could well have been in Afghanistan or Pakistan."

According to France, Syria currently harbors around several dozen of their citizens who have joined the jihadist cause, that is a good deal more than is estimated for other conflict zones, which also include Somalia, Yemen and countries in the Sahel. "This is obviously still a great cause for concern for us", the minister added.

The news comes after two French nationals were detained last week in Mali. They had joined the Islamist rebels to fight the French troops stationed there, France's Defense Ministry reported on Friday. There has always been a worry that disaffected French youths could be traveling to Mali and returning home with the skills to stage terrorist attacks in Europe. Preventing this was one of the key objectives of France's Operation Serval, which has been on-going since January 2013.

One of the French nationals was detained by Malian police and extradited to France on Thursday, while another was caught while in combat in the north of the country and was extradited the following day. To the Defense Ministry's knowledge, there are currently about a dozen French nationals fighting alongside Islamist extremists in Mali.

French law enforcement continues its strong crackdown on extremist groups at home and abroad, as a result of which some have already been discovered and shut down back home. There is extensive cooperation on this matter between France and Mali. The interior minister has said that "if it weren't for this intervention, Mali would now be a terrorist state right next door to the countries of the Maghreb. Extremism is also a domestic enemy".  

Meanwhile, France, together with Britain, is taking part in a US-led training program for those they describe as secular rebels from the Syrian opposition. According to The Guardian, this is being done in case security and order need to be upheld in the event of the fall of Syrian President Bashar Assad.

You can share this story on social media: