UK care system leaves kids at risk of sexual abuse – report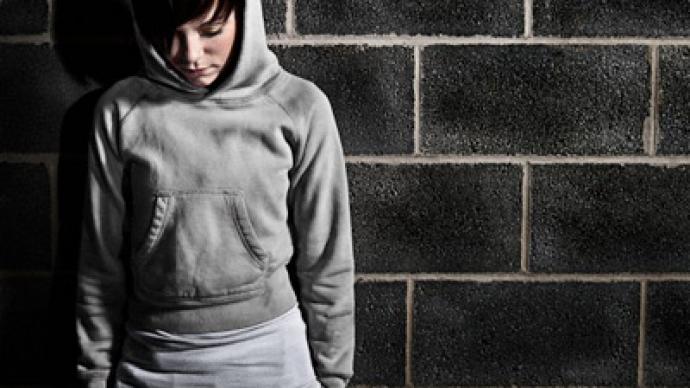 Children who run away from care homes are being abused and groomed for sex, while teenagers are routinely placed in rough areas far from home and in care homes known to pedophiles, a cross-party report by British Parliamentarians has found.
Police estimate that some 10,000 children go missing from care annually, though official government data recorded only 930 last year. The authors of the report did "not know for sure how many children have gone missing from care, where they go or what happens to them when they are gone."The report highlighted a troubling tendency in the child protection system, where it is often acceptable for adults to engage in sex with children as long as it is "consensual." The MP's are expected to announce an urgent investigation into the system, which they say "is not fit for purpose."The report laid the blame for the "unacceptable" failings with the care homes, the police and Ofsted, the government department that regulates child care. Tim Loughton MP admitted that data on the subject was "raw and erratic."Paul Martin, a media officer for the UK charity Children's Society, which helped compile the report, told RT that children were often put into care homes that were in rough areas with high crime rates – and that were known to pedophiles, but not necessarily to police. The report slammed Ofsted for only occasionally informing authorities of the locations of new care homes, citing "data protection" or "human rights" as reasons for withholding such information. The report found that a lack of professionalism was endemic in the care industry. One witness told the enquiry, "you can have someone looking after a young person who the day before was working in the deli counter in [supermarket] ASDA."   Helene Broome, public affairs manager at Children's Society, told RT that poor training and recruitment of staff was an issue, and that there is "an over-reliance on agency workers."  These kids are often extremely vulnerable and easy prey for predatory adults. Abuse is exacerbated by the attitude of some caregivers, who see the teenagers as "troublesome," or "promiscuous slags who know what they are getting themselves into." It was these failures that allowed a group of Pakistani-born men to systematically abuse and rape underage girls in Rochdale, Greater Manchester. Nine men were jailed for a total of 77 years a few weeks ago. Some of the girls were in the local authority's care, and all were from deprived and chaotic family backgrounds. Further, each of them was regarded by police and social workers as vulnerable. But many cases do not even make it to court, as children "will often not give evidence or tell anyone what has happened to them," Martin said. This incident was not an isolated case, but indicative of something "happening all over the country." The events in Rochdale put a spotlight on the issue, but until then "it was going on pretty much unnoticed," the report states.  Children's homes in England recorded 631 incidents of children being sold for sex in the past five years.  The report also found that almost half of children in care (46%) are placed many miles away from home, and this is often a reason for kids to run away.  A 15-year-old girl from Essex was moved to a private children's home over 200 miles (320 kilometers) away in Rochdale. She was supposed to be under 24-hour protection, but went missing 19 times and experienced relentless sexual abuse. Children from abroad who have been trafficked into the UK are particularly let down by the system, as authorities see them as an immigration problem. Hundreds disappear from care every year and the majority are never found again. The government has said there will be a full response to the report from Sue Berelowitz, the Deputy Children's Commissioner, later this month.
You can share this story on social media: