UK child poverty survey reveals cold facts about freezing homes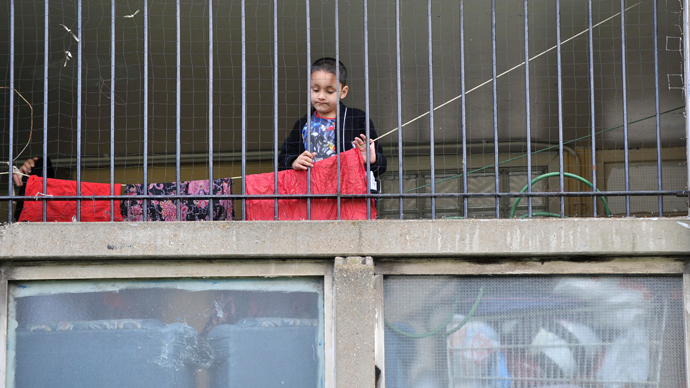 The reality for a growing number of children in poor families in Britain is cold, damp houses and not enough to eat, a new survey by a leading children's charity reveals, as living standards decline for most people across the country.
More than 50% of all poor children in Britain are living in houses they say are too cold, while a quarter said their homes had a damp or mold problem, a survey published by the Children's Society charity reveals.
The study asked 2,000 children, aged between 10 and 17, for their views on poverty. At present there are three million children living in poverty in the UK, and that figure is set to rise despite claims from numerous governments that tackling child poverty remains a priority.

Beth Hersfeld in emailed comments to RT said that the UK compares poorly with its European neighbors in terms of the number of children living in poverty.
As well as carrying out the survey, the Children's Society is launching a children's commission on poverty, to record and help address the concerns of children living below the breadline.The idea is "to get children's voices heard" said Hersfeld because "children are the most affected yet they are the least heard."
76% of children who said their family "wasn't well off at all" said that they often worried about how much money their family had and more than 53% said their home was too cold last winter; 26% said their home was damp or had a mold problem, while 24% said they were much colder than they would like them to be.
55% said they felt embarrassed by the fact that their family was poor and 14% said they had actually been bullied because of it, with some receiving insults like "council house kid".
More than half the children surveyed said they thought child poverty has increased over the last decade and nearly half thought it would get worse again over the next two years.
"This is a damning incitement of how children feel about their chances of their future and the opportunities they will have in life,' Hersfield told RT.
"For millions of children up and down the country, poverty is a grinding reality – and it is getting worse. Many families are facing stark and unacceptable choices, like heat or eat. This is disgraceful in any country, especially in one of the world's richest," Matthew Reed, the chief executive for the Children's Society, said in a statement.
Children's Centers in crisis
A separate survey published on Tuesday by another charity, 4Children, shows that an increasing number of families are using the services offered by children's centers, despite the fact that many are being starved of cash due to local government funding cuts.
Their research reveals that over the past 12 months, 66% of centers are operating on a decreased budget, but 73% are dealing with an increased number of families. A third say that they expect to be offering a reduced number of services within a year.
According to the study, over a million families used the services of children's centers and they are supporting two-thirds of disadvantaged families with children under the age of five.
"The past twelve months have seen existing pressure on families mounting, with increasing strain on job security, household finances, relationships and widespread anxiety. Our census shows that more and more families, particularly those in the greatest need are turning to Children's Centers to help pull them through these tough times," Anne Longfield OBE, chief executive of 4Children, said in a statement.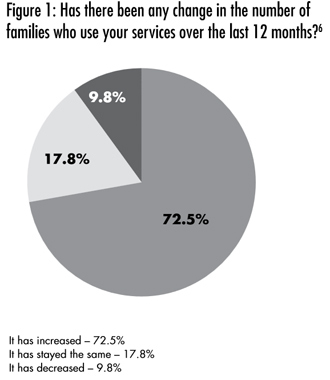 She added that local authorities are under extreme financial pressure because of the coalition government's austerity drive and warned that long-term social and financial reward come from keeping the centers open and not closing them down.
She also said that it is essential for services such as ante-natal midwifery clinics to be run through Children's Centers, to ensure that families have the full range of help and support they need.
A spokesman for the Department for Work and Pensions was quick to pass the buck and blame the last government.
"Despite paying out 170 billion in tax credits alone, the previous government failed to meet their target to halve child poverty by 2010. While this government is committed to eradicating child poverty, we are taking a new approach by finding the root causes of the problem and tackling these", he told the Guardian. 
An estimated 5.3 million households live in fuel poverty in Britain and this figure is expected to rise to 9 million by 2016. Meanwhile the so-called Big Six energy companies have year on year raised prices for gas and electricity.

Neil Clark, a freelance journalist and regular contributor for RT, thinks the UK government could do more to control the constant rise of energy bills.

"Any government that genuinely represented the interests of the British people would have taken tough action by now against the Big Six. The government could have ordered the companies to freeze, or better still, reduce prices," he wrote in an opinion peice for RT.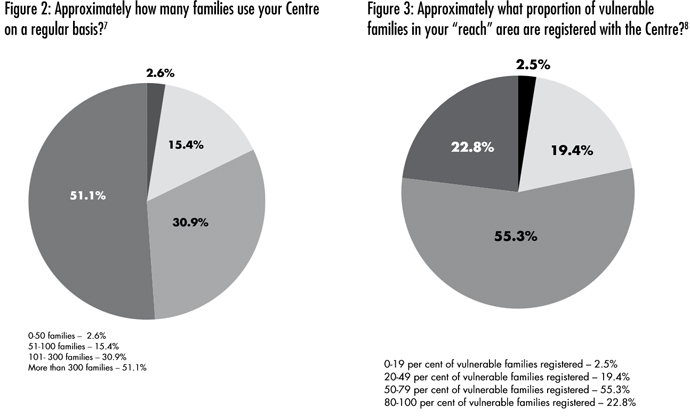 The recent price rises have already caused a political stir in Westminster and on Tuesday MPs summoned the bosses of the Big Six to justify the price hike in front of the Energy and Climate Change Committee (ECCC).
They are arguing that they were forced to raise prices because the wholesale price for gas had gone up substantially in the last two years, a claim that the industry regulator, Ofgem refutes.
You can share this story on social media: