Freezing to death in neo-liberal Britain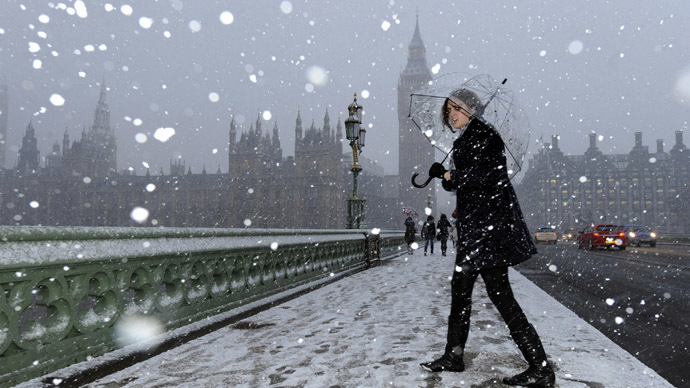 The issue of rocketing gas and electricity bills in the UK highlights the massive disconnect that exists between Britain's well-heeled, neo-liberal political elite and ordinary people. 
For ordinary Britons, rising energy bills – and the adverse impact that profiteering by the "Big Six" energy companies has had on our standard of living – is THE big issue of the day. It's the issue that people are talking about in pubs and cafes, and it's the issue that people want urgent action on. 

But our ruling elite have spent most of 2013 focusing not on energy prices - and how to bring them down, but on trying to topple the government in faraway Syria - and in privatizing the few remaining parts of the economy that are still in public ownership.
Of course, it's easy to be blase about sky-high heating bills when you're a millionaire, as more than two-thirds of the current UK Cabinet are. Leona Helmsley, America's Queen of Mean and a notorious tax dodger, once famously remarked, "Only the little people pay taxes," and the attitude of the UK elite has, over the past few years been that "only the little people" worry about rising gas and electricity bills. "Big and important" people like them have weightier issues to focus on, like how to get rid of Bashar al-Assad, and how to flog off the Royal Mail for the benefit of their chums in the City of London.
That said, the elite have been forced to feign some concern in the light of the latest eye-watering rises. First it was Scottish Southern Electric (SSE), which hiked its domestic bills by 8.2 percent.  Then the formerly state-owned British Gas announced a 10.4 percent rise in electricity bills and an 8.4 percent hike in gas bills. Now, today, the third of the so-called Big Six energy companies operating in the UK, German-owned Npower, has said it will raise its electricity and gas prices by 9.3 percent and 11 percent respectively.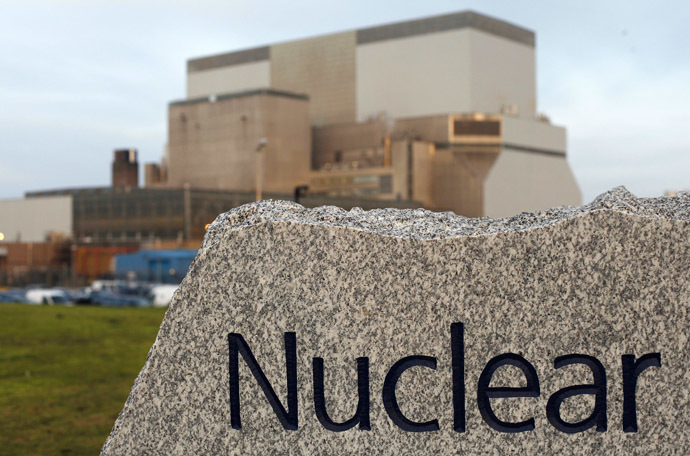 It's not as if these hikes are isolated occurrences. Between August and December 2012, the Big Six announced price rises of between 6 percent and 10.8 percent. In August 2011, British Gas raised its gas and electricity prices by an average of 18 percent and 16 percent. In December 2010, SSE raised gas prices by 9.4 percent, while British Gas put its gas and electricity prices up by 7 percent.  
The Church of England's top cleric, Archbishop of Canterbury Justin Welby, says: "I do understand when people feel that this is inexplicable," but the reason why bills are rocketing again is not inexplicable - it's very easy to explain. It's called corporate profiteering. The energy companies are hiking our bills because they can. And they know that the current UK government, which always puts corporate profits before people, won't do anything to stop them.
Forget the old excuse that companies are being forced to raise prices because of rising wholesale prices: wholesale prices of gas and electricity are only marginally higher now than they were back in 2009. Stephen Fitzpatrick, the founder of a small energy company, Ovo Energy, told the BBC that he had not seen a wholesale price rise for over two years. "If they're buying more expensive gas, more expensive electricity, in a large part we think this is because they're selling it to themselves," he said.
Any government that genuinely represented the interests of the British people would have taken tough action by now against the Big Six. The government could have ordered the companies to freeze, or better still, reduce prices. It could have passed a law banning energy suppliers from paying dividends to shareholders. It could have renationalized the entire sector – the best way to ensure lower, long-term heating bills for ordinary people and businesses. But the British government has done none of these things.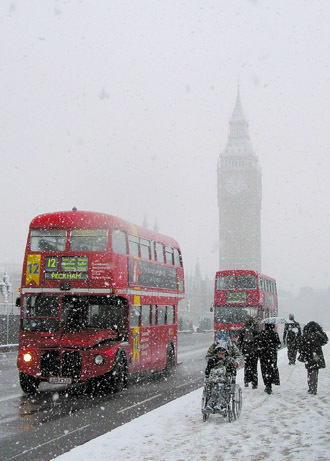 Its advice to the public, every time big price rises are announced, is to lecture us on the need to "switch suppliers" – putting the onus on the people being exploited, and not on the exploiters, to change their behavior. 
In 2011, then-Energy Minister Chris Huhne, another very rich Cabinet member, criticized members of the public for not spending more time on seeking out better energy deals.  "They do not bother," Huhne said in an interview. "They spend less time shopping around for a bill that's on average more than £1,000 a year than they would shop around for a £25 toaster," declared the snobbish politician, who in 2013 was sent to prison for perverting the course of justice after seeking to avoid penalty points on his driving license.  
If anyone does propose getting tough with the greedy energy companies in Britain, they are portrayed as some kind of dangerous "Red" revolutionary. When Labour Party leader Ed Miliband declared that his party would freeze energy bills if returned to power in 2015, neo-liberals labeled him a Stalinist. 
Yet in Hungary, the center-right government of the staunchly anti-communist Viktor Orban is going way beyond anything "Red Ed" proposed in its battle against greedy energy companies – imposing a 10 percent cut in bills in January this year, with a further 10 percent cut to come. His government is also drafting a law to ban energy companies from paying dividends to shareholders, with the aim of eventually returning the sector to public ownership. If Ed Miliband is a "Stalinist" for calling for a price freeze, what on earth does that make Viktor Orban?
The issue of rising energy bills and the blatant profiteering of the greedy energy companies could well be the straw that breaks the camel's back. Around 5.3 million households in Britain live in fuel poverty and the number continues to rise. Last December, the Fuel Poverty Advisory Group estimated that 9 million people would be living in fuel poverty by 2016. The latest price hikes mean more misery for Britons and the likelihood of more people losing their lives this winter due to inadequately heated homes. 
Are we just going to sit back and allow people in the UK to freeze to death this winter because of the profiteering of a handful of greedy companies? Or are we going to demand the political changes which will lead to an end of the current iniquitous system? The rising and totally justified anger against the energy companies, and a government that does nothing whatsoever to stop their profiteering, could lead to major political changes and bring to an end the era of neo-liberalism in Britain. People have had enough and if we can't turn the heat up in our homes this winter, we should make sure that we turn the heat up on those in the UK elite who think that toppling the government in Syria is more important than cutting energy bills at home.
The statements, views and opinions expressed in this column are solely those of the author and do not necessarily represent those of RT.
The statements, views and opinions expressed in this column are solely those of the author and do not necessarily represent those of RT.
You can share this story on social media: