Chemical plant explodes in China forcing 20,000 to evacuate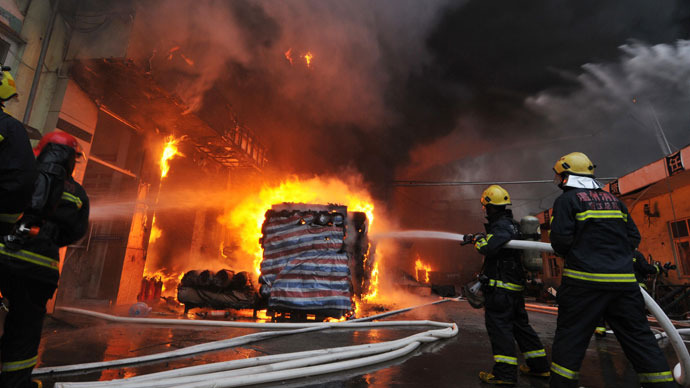 At least five employees were injured in an explosion at the Bestchem chemical plant in southwestern China. The blast was followed by a major fire and caused the evacuation of more than 20,000 people in the area.
The five people injured in the explosion in the Chinese province of Guizhou on Monday morning are receiving treatment in two hospitals in Guiyang, local officials said.
Firefighters deployed to the scene of the blast have been trying to extinguish the fire for several hours, and heavy dark smoke is still filling the sky, Xinhua news agency said.
About 20,000 people have been evacuated within a 1.5km radius of the factory, including students and lecturers of the Guizhou teacher's training college.
A strong odor of chemicals lingers in the air near the burning plant, which mainly produces pyrethroids. Pyrethroids are used for production of insecticides and insect repellents and are said to be harmless to humans in low doses.
There was no immediate information available on the cause of the incident, but the initial investigation has shown that leakage and burning of materials contributed to the blast.
Environmental authorities are said to be monitoring the air and water quality in the area.

You can share this story on social media: