Libyan cash finds use in Belarusian arms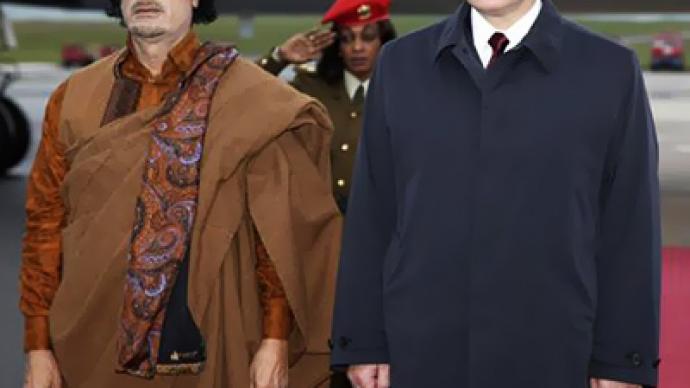 A Swedish arms trade watchdog says it suspects Libya has received a shipment of weapons from Belarus.
According to experts from the Stockholm-based International Peace-research Institute, an Il-62 aircraft took off in the middle of February from the air base near Belarusian town of Baranovichi and headed for Sabha – a strategic center in Libya.The group says it believes the plane carrying the equipment made the journey to North Africa before an international arms embargo was imposed on Gadaffi's regime. Even so, it is feared the weapons could be used against protesters.The base in Belarus from where the aircraft departed represents a stockpile of different weaponry, including rocket-launchers and machine guns.This claim is the latest in the string of allegations connecting Minsk and Tripoli which have surfaced in the last few weeks. Several days ago, media outlets reported that eyewitnesses had spotted Belarusian mercenaries fighting on the side of Gaddafi's troops in Libya.Igor Khokhlov, a military analyst from Moscow, believes that Lukashenko, who has frequently been dubbed "Europe's last dictator", has serious incentives to support Gaddafi's regime."First of all, there are a lot of similarities between those two regimes, and secondly, Belarus needs hard cash," he told RT.There were also reports saying that a private jet, allegedly owned by Gaddafi himself, visited Minsk on Friday – something the Belorusian foreign ministry denies – with claims it could have been helping take Gaddafi's wealth out of the country."We know that Gaddafi's personal wealth is estimated at about US $70-100 billion, which is a staggering amount for such a small country as Libya," the analyst continued. "We know that many assets [that belong to] Gaddafi and his clan have been frozen all over Europe and all over the world. So, now Gaddafi desperately needs a safe haven for his money."Given the circumstances, it is quite likely that Gaddafi is now looking for partners all over the world to save at least some amount of his hidden cash, Igor Khokhlov concluded.
The allegations have been denounced by the Belarusian Foreign Ministry, which called them "insinuations against Minsk."
You can share this story on social media: