3 dead as car explodes near police building in Russia's south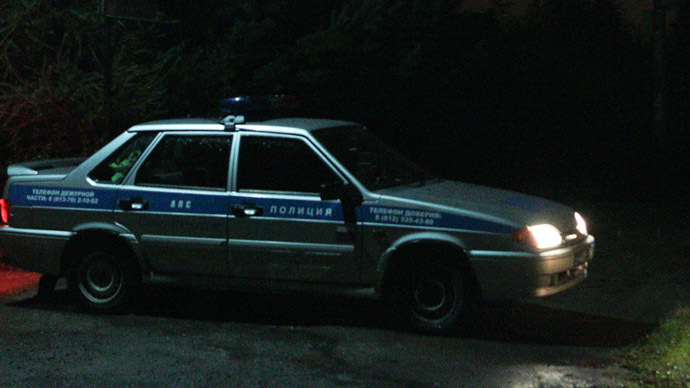 Three people died after a car exploded in the city of Pyatigorsk in Russia's Stavropol region, Itar-Tass reported, citing the Interior Ministry.
Russia's National Anti-Terrorism Committee (NAC) says that a homemade explosive device caused the blast.
The power of the explosion was equivalent to 50 kg of TNT, according to estimates.
NAC's spokesman has denied earlier media reports that a state of emergency has been declared in the city.
The victims of the blast were passersby, the ministry said, citing preliminary findings.
Speaking to Rossiya 24 TV, the mayor added that no additional casualties have been reported.
Funerals are scheduled for December 30.
The blast in the city of Pyatigorsk took place next to the Road Traffic Safety Department, a road police source told RIA Novosti.
The powerful explosion reportedly shattered the windows of nearby houses. The local Interior Ministry department said that the car was parked near a police station.
The site has been cordoned off by police, and a canine team has been checking the area for more explosives, according to the local Interior Ministry department.
Meanwhile, Interfax-South quoted a law enforcement source as saying that the blast was so powerful that it "tore the car apart," and was heard from four or five kilometers away.
Following the blast, police have beefed up security in the entire region, according to a law enforcement source quoted by Interfax-South. In Pyatigorsk, police tightened security measures around administrative buildings and dangerous installations, a police source told RIA Novosti.
Also on that day a strong fire enveloped the city's market. Fire brigades extinguished the fire during the night. No casualties have been reported.
Pyatigorsk lies in the southern Stavropol region, which borders Russia's North Caucasus republics. It has been the administrative center of the North Caucasian Federal District since 2010. The city has been the target of several terror attacks which left dozens of people dead.
Law enforcement agencies have been working to tighten security in the region after Russian President Vladimir Putin ordered the measures ahead of the 2014 Winter Olympics in Sochi.
In October, the Russian city of Volgograd was targeted by a suicide bomber who blew herself up in a bus, killing six people and injuring more than 30 others.