Capitals force series decider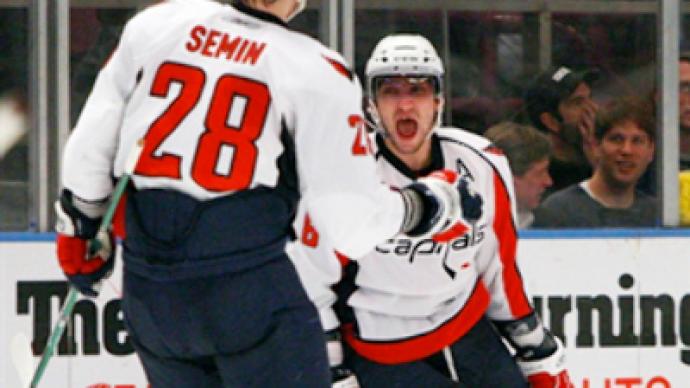 In the Stanley Cup, Alexander Ovechkin scored his third goal in as many games to help Washington tie their first round series with the Rangers at three apiece.
5-3 was the score in game 6 at Madison Square Garden. The visitors' unlikely hero was former Rangers defenseman Tom Poti, who scored one goal and contributed three assists as the Capitals won their second consecutive game to tie the NHL's Eastern Conference quarter-final at 3-3.
Two Russians – keeper Semeon Varlamov and Ovechkin – were named second and third stars of the Match respectively.
From 3-1 down in the series, the Capitals forced a deciding game, which is scheduled for Tuesday in Washington.
In the only other game of the night, Sergey Samsonov's Carolina Hurricanes also forced a game 7 in their series against the New Jersey Devils with a 4-0 triumph.
You can share this story on social media: