Capitals force Game Seven against Penguins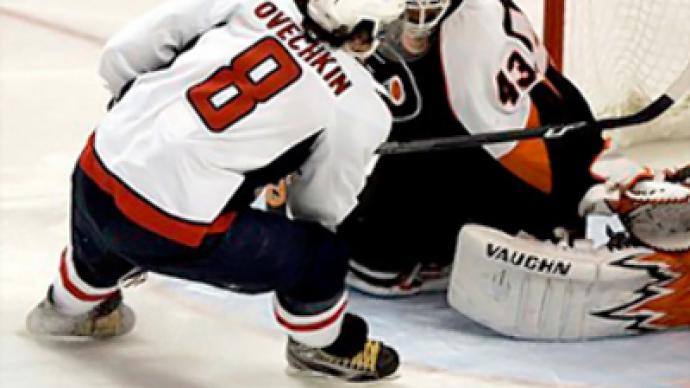 On Monday night, Alexander Ovechkin's Washington Capitals beat the Pittsburgh Penguins 5-4 in overtime in Pennsylvania to force a deciding Game Seven in the Eastern Conference semi-finals.
Russian Viktor Kozlov scored twice for the Capitals, who had lost seven of their previous eight overtime games to the Penguins.
Alexander Ovechkin made three assists in the game and continues to lead the pack in the Stanley Cup stats with 20 points. Sidney Crosby is not far behind with 18.
The winner-takes-all decider will be played on Wednesday in Washington.
Meanwhile, one of Nikolay Khabibulin's Chicago Blackhawks has become the first finalists in the West after beating down the resistance of Vancouver Canucks, 7-5.
In the other pairs, the Detroit Red Wings are dominating Anaheim Ducks 3-2 in the series, while dark horses the Carolina Hurricanes need just a win against Boston Bruins to make it to the Eastern final.
You can share this story on social media: