'Humanity lost': 84yo Canadian man with Alzheimer's dies in UK border police custody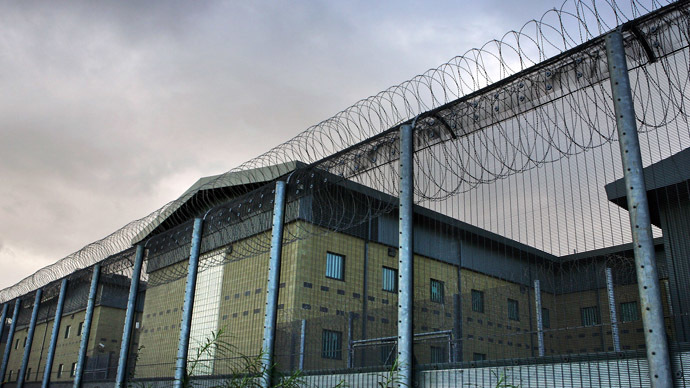 An 84-year-old Canadian man with Alzheimer's disease died in handcuffs in UK custody after being held for almost two weeks by border police, a report has revealed.
The UK Inspectorate of Prisons has decried the incident as "shocking" and indicative of a lack of humanity.
In an unannounced visit to Harmondsworth immigration removal center last August, inspectors from Her Majesty's Inspectorate of Prisons (HMIP) documented the case of Alois Dvorzac, who died of heart failure in immigration police custody. The subsequent report has revealed that despite being diagnosed with Alzheimer's and being declared unfit for custody, officers neglected to refer the 84-year-old to social services.
Doctors also said Dvorzac was unfit to fly and could not be sent back to Canada.
Authorities have condemned the incident as evidence of "poor management" where a "sense of humanity was lost" at the detention center.
"Have the authorities responsible for Harmondsworth forgotten the basic principles of humanity and decency that must apply to any form of custody?" said Juliet Lyon, spokeswoman of the Prison Reform Trust.
Dvorzac was traveling through the UK to visit his daughter in Slovenia in January 2013 when he was taken into custody by the UK immigration force.
He was transferred to Harmondsworth immigration removal center where he stayed for almost two weeks after doctors described him as "frail, 84 years old, has Alzheimer's disease ... demented. Unfit for detention or deportation." They recommended he be transferred to the social services.
Dvorzac was taken to hospital on a number of occasions during his stay at the facility. On February 10 he died in a hospital and his restraints were only removed after his heart had stopped. The Prisons and Probation Ombudsman will carry out an investigation into the circumstances that led to his death.
"And in the worst case, this frail, elderly Canadian gentleman with dementia died in the most undignified and disgraceful circumstances possible, really," Lyon said.
The report also shed light on a number of similar instances of malpractice in the Harmondsworth facility, which can hold up to 600 detainees. Examples in the report include a dying man who was made to wear restraints while having surgery under anesthetic and a stroke victim who was handcuffed on the way to hospital.
The document called the cases evidence of the "grossly excessive use" of restraints in Harmondsworth.
"Clearly, performance by the contractor running Harmondsworth has been below the high standard expected … We will be scrutinizing our contractor's performance closely," British Immigration Minister Mark Harper said in a statement released by the Home Office. He added that the incidents were "completely unjustified" and clear instructions had been issued to prevent future cases.
The Harmondsworth facility is run by GEO Group UK - the British arm of an international correctional-services firm – and has been the target for criticism of malpractice in the past.
You can share this story on social media: