Jury justifies police killing that sparked UK riots in 2011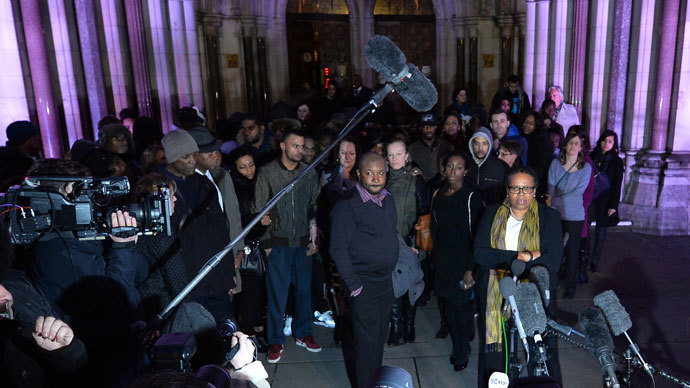 Despite being completely unarmed, 29-year-old Mark Duggan was lawfully killed by the police, a UK jury ruled by a majority of eight to two on Wednesday. The shooting of the Londoner in August 2011 provoked the worst riots in the country's modern history.
With the same eight-to-two margin, the jury decided that Duggan had been weaponless when he was surrounded by the officers.

However, the majority in the jury concluded that the man "threw" the gun from a cab just before being stopped by the police.

Duggan was suspected of being a gang member, with officers stating that he collected a weapon in east London just before the incident happened.

He was shot twice after he got out of the taxi, with one bullet going through his arm and another delivering a lethal wound to the chest.

The gun became central to the inquest as it had been found several meters away from Duggan's body, wrapped in a sock, with no fingerprints on it.

Duggan's family and defense were shocked with the jury's decision, calling it perverse and promising to consider seeking a judicial review.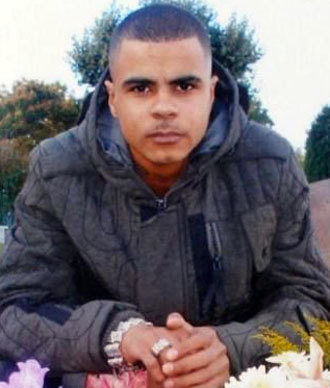 "It's unbelievable. That's just about what I can say for now," Shaun Hall, Duggan's brother, told the Guardian newspaper.

"The jury found that he had no gun in his hand and yet he was gunned down. For us that's an unlawful killing," Marcia Willis Stewart, the family's lawyer, said.

The statement by Metropolitan police assistant commissioner, Mark Rowley, was barely heard due to a large crowd outside the court shouting: "Who killed Mark Duggan?" and "murderers."

"It's significant" that a jury of Londoners concluded that "Mark Duggan had a gun, and also that our officer had an honest and reasonable belief that Mark Duggan still had the gun when he shot him," Rowley stressed.

The police boss also said that he is willing to meet with the Duggan family "to express our sorrow," to the people, who "lost a loved one".

A protest over Mark Duggan's killing on August 6, 2011 led to clashes with the police, sparking several days of riots in London and other English towns.

Mass looting, arson and violence ended only on August 11, with over 1,000 people later charged in connection with the disturbance.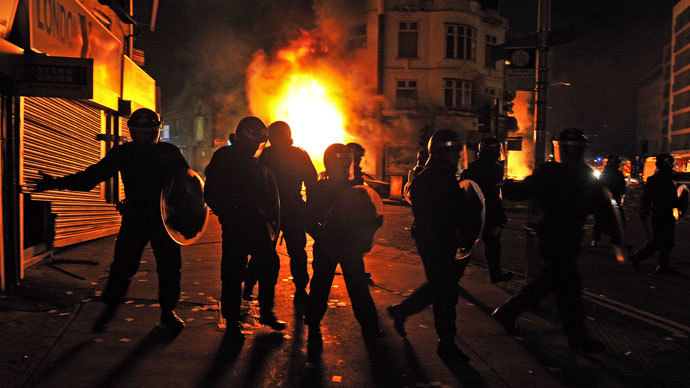 You can share this story on social media: