Purchase power: App allows votes against Monsanto, for GMO labeling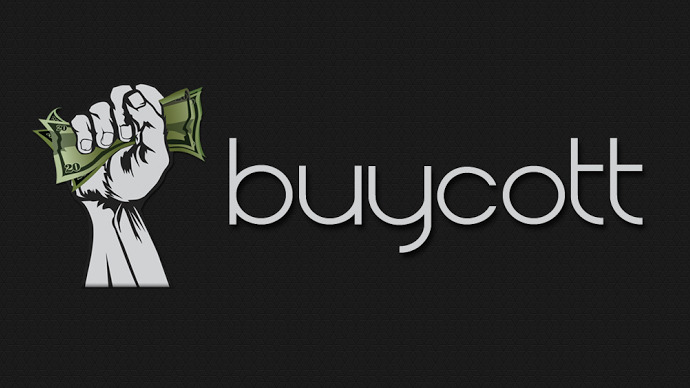 A new app aims to become an engine for consumer activism, helping users spend money on products from companies they share causes with, boycotting those they don't. The prime targets at the moment are Monsanto and Koch brothers.
The power that new technology gives to grassroots movements comes into focus occasionally. It did when people rallied to the protection of internet freedoms from SOPA/PIPA bills on the call from online giants. It did when Egyptian anti-government protesters or London rioters coordinated their action through Facebook and Twitter.
The people behind Buycott, a new app for Apple devices, apparently eye the same direction. The program combines a simple barcode scanner with a database of corporate ownership and a website for user-suggested activism campaigns.
A campaign lists companies that support some cause, like opposing factory farming or lobbying for the big oil, which supporters of the campaign would love or hate. When a barcode is scanned, the application tracks the product to the parent company that will ultimately profit from the purchase and checks against your selected campaigns. If there is a match, the app green-lights or red flags the product.
Buycott is by no means the first mobile app to promote activismthrough boycotting or buying something. But it's apparently the first one aiming to remain neutral and giving the users the choice of which cause they want to champion. At the moment the most popular campaigns denounce the conservative businessmen Charles and David Koch and promote GMO labeling, with both sporting more than 20,000 supporters, but there is no reason why opposite campaigns wouldn't become popular too. Campaigns for opposinggoals do exist even now.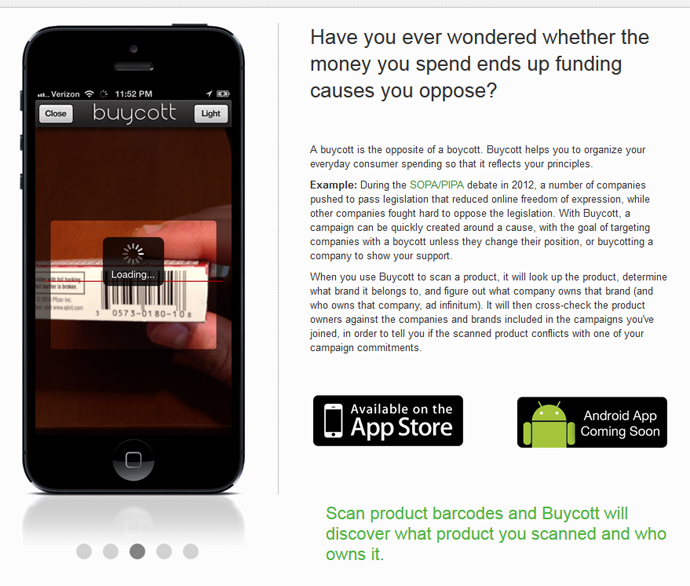 "I don't want to push any single point of view with the app," Ivan Pardo, the man behind it, told Forbes. "For me, it was critical to allow users to create campaigns because I don't think it's Buycott's role to tell people what to buy. We simply want to provide a platform that empowers consumers to make well-informed purchasing decisions."
The Los Angeles-based 26-year-old freelance programmer spent the last 16 months to develop the app. It debuted in iTunes and Google play in early May, but since then the Android version had been suspended, because Buycott was caught unprepared for the sudden popularity and the technical difficulties it cause.
"I simply didn't set up the servers to be prepared to handle 10+ new users every second. I was expecting a more manageable rise," Pardo explained
Apart from managing the workload on servers and fixing glitches the company is busy updating its corporate database. The multitier ownership structure is quite intricate, and some brands do not quite link to their parent companies at the moment. They are also asking users to give info on products that are missing in their database.
You can share this story on social media: