Tens of thousands protest in Bulgaria amid political uncertainty (PHOTOS)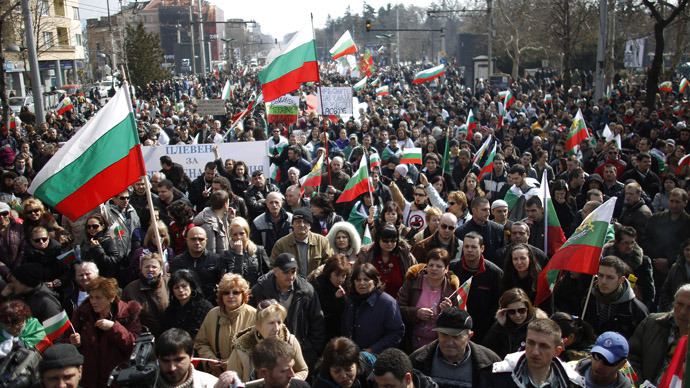 Waves of protests swept Bulgarian cities again on Sunday, as tens of thousands took to the streets despite the government's resignation. Bulgarians demanded the 'mafia' to leave, but it wasn't clear who could unite them as the country's new leader.
Anti-government slogans and demands to end monopoly powers were again in evidence on the streets of Bulgaria following the government's failed attempts to negotiate with the public and its eventual resignation last Wednesday.

Bulgarian cities of Sofia, Plovdiv, Burgas, Blagoevgrad, Ruse, Sliven and Varna saw crowds of people protesting against the corruption, poverty and high energy prices that consume their wages. The largest demonstration took place in the Black Sea city of Varna, with about 50,000 people taking part, according to the local media.

Outgoing prime minister Boiko Borisov was reportedly hospitalized with "high blood pressure and general weakness" amid the mass protests. Borisov pledged to cut electricity prices by 8 percent and even promised to revoke the license of the Czech power supplier CEZ just before his resignation.
Although Borisov and his rightist GERB party have lost a lot of support over the last year, the opposition Socialist Party is not trusted either, according to polls.

"It is obvious that the protesters are not united and this could very quickly destroy the enthusiasm of the people," Georgi Trendafilov, a demonstrator in Sofia told Reuters.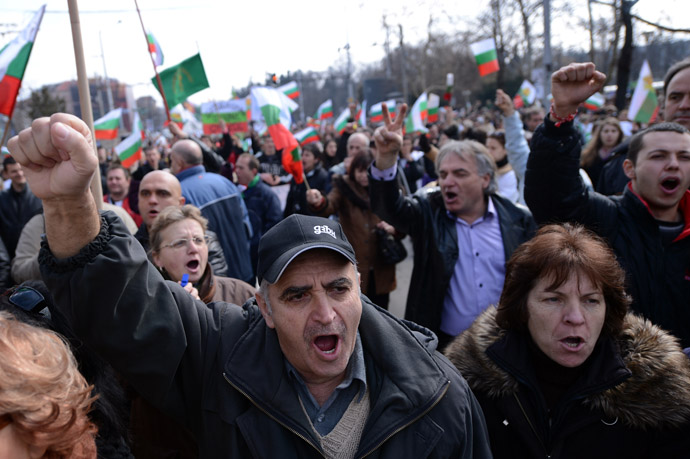 President Rosen Plevneliev meanwhile stated that the interim government would implement the previous commitments and stick to the 2013 budget.
However, the president's latest initiative to ease public anger failed on Saturday. Representatives of the protesters refused to participate in the establishment of a public council intended to represent people's interests, saying that they could not "sit at the same table with those they were fighting."
For three weeks Bulgaria has been rocked by demonstrations, sometimes violent, which began as a small group of young people protesting against high electricity bills. Soon they were joined by thousands outraged by the overall low living standards.
Bulgaria joined the European Union in 2007, but it is still behind other member states with wages, at about half the EU average. Public services are also poor despite having the lowest public debt in the bloc. The country is also excluded from the free travel Schengen zone over graft and corruption concerns.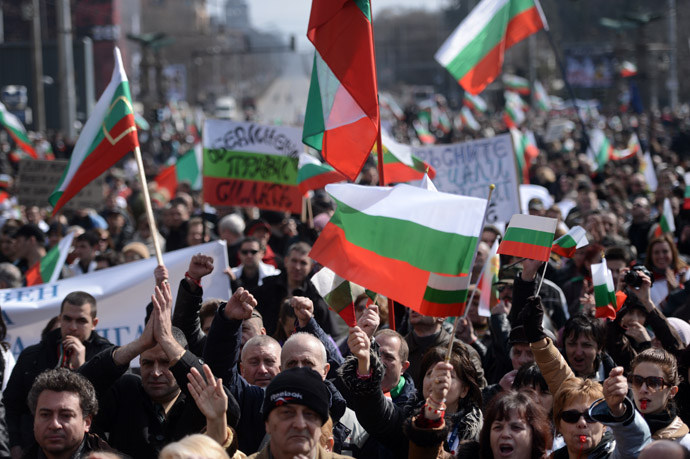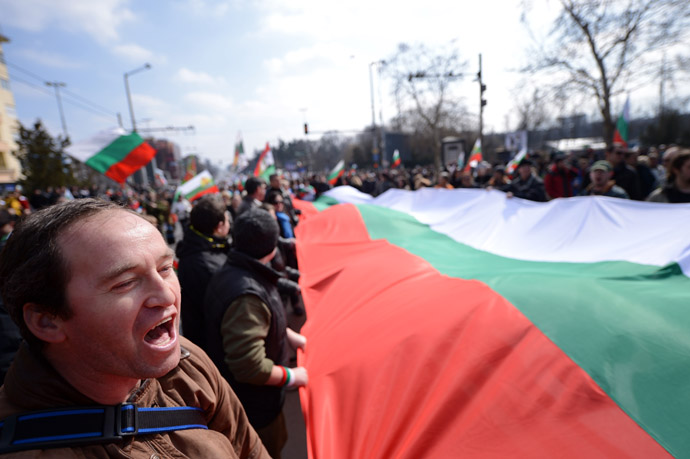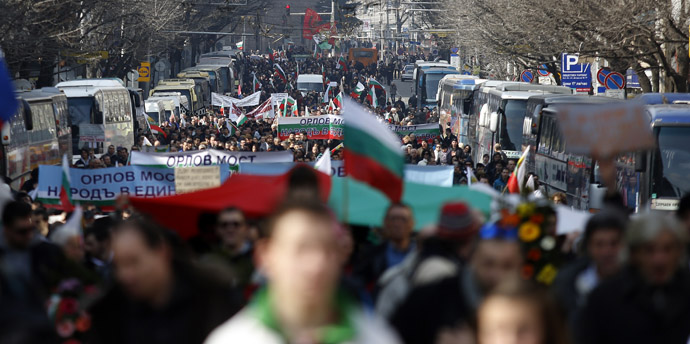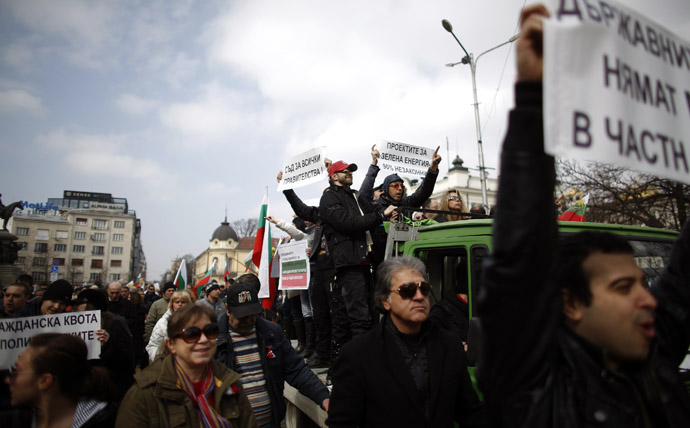 You can share this story on social media: