'Mafia, out of the country!': Bulgarians protest in dozens of cities across the country (PHOTOS)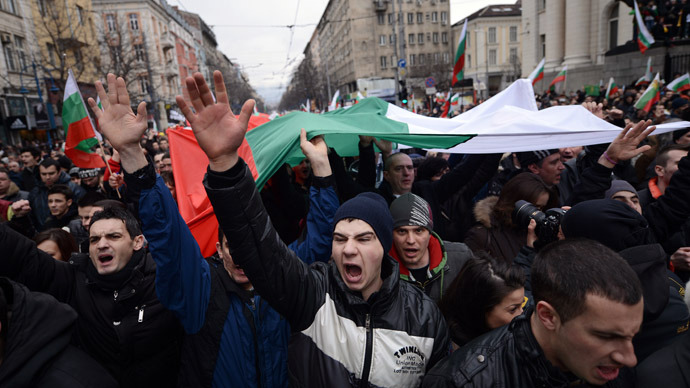 Tens of thousands staged rallies across Bulgaria accusing the government of corruption, demanding changes to the constitution and calling for new voting rules, after the prime minister's cabinet had resigned last week.
Bulgarians gathered to protest against energy monopolies and high electricity bills that exceed the citizen's incomes, amid growing unemployment in the country. Public anger has risen since the first rally last Sunday . The resignation of Prime Minister Boiko Borisov's cabinet after the previous rally failed to calm down the protesters.


Over 25, 000 Bulgarians marched in the capital city of Sofia on Sunday blocking all central roads, ITAR-TASS news agency reports. There were conflicting reports as to the number of protesters, with Reuters putting the figure at 10,000.
Thousands also took to the streets in Bulgaria's second and third largest cities Plovdiv and Varna, with the number of protesters in Varna reaching 30,000 according to ITAR-TASS. Another 40 smaller towns across the country staged rallies as well.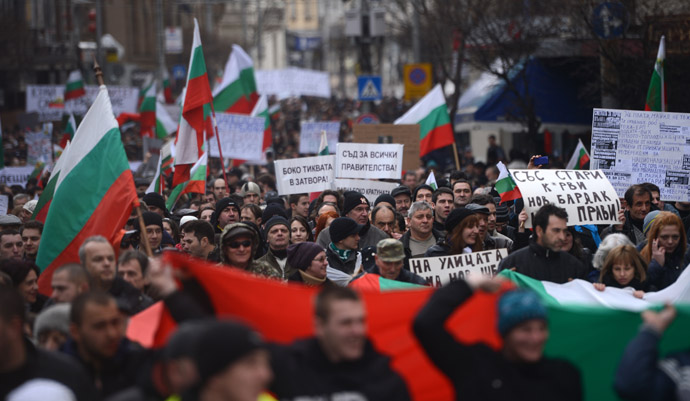 The people were holding national flags and slogans reading 'Fighting for decent life' , 'Down with monopolies', 'End to illusions, civil action every day!'
The police forces did not record any violations despite the large number of demonstrators and in solidarity with the peaceful protesters, lowered their shields to the ground.
The people demanded the government to adopt laws imposing strict control over energy companies and make changes to the constitution to allow direct voting for deputies.
The country's citizens directed their anger towards energy companies such as Czech CEZ and Energo-Pro and Austria's EVN, which monopolise energy distribution in specific regions of Bulgaria in 2004 and have imposed skyrocketing prices.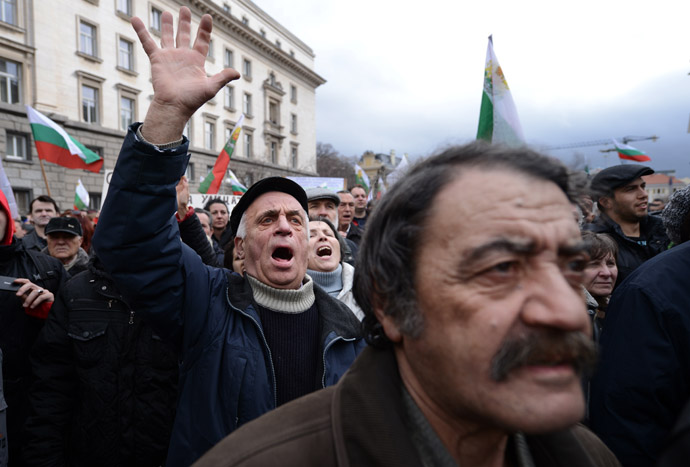 The president, Rosen Asenov Plevneliev, spoke to the protesters trying to calm them down and offered help in solving their problems, but was whistled down by the crowd. They shouted 'Mafia! Out of the country!' and called for the president and other leading politicians to resign accusing them of corruption.
The Bulgarian president is expected to appoint a caretaker government and dissolve parliament next week to make way for early elections. He also promised an 8 percent cut in electricity bills from March and to start a process to revoke CEZ's license.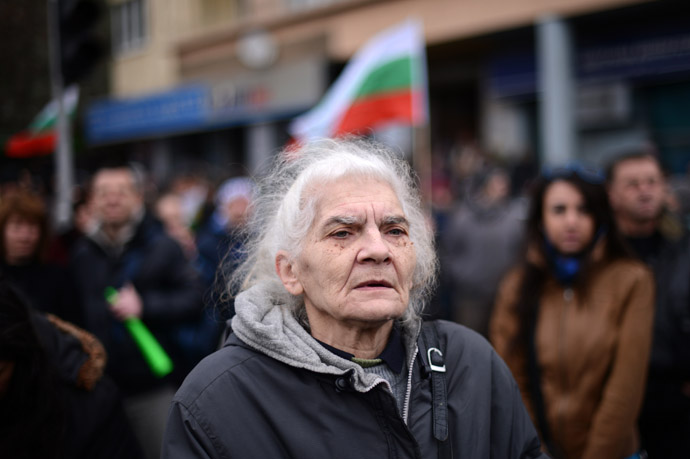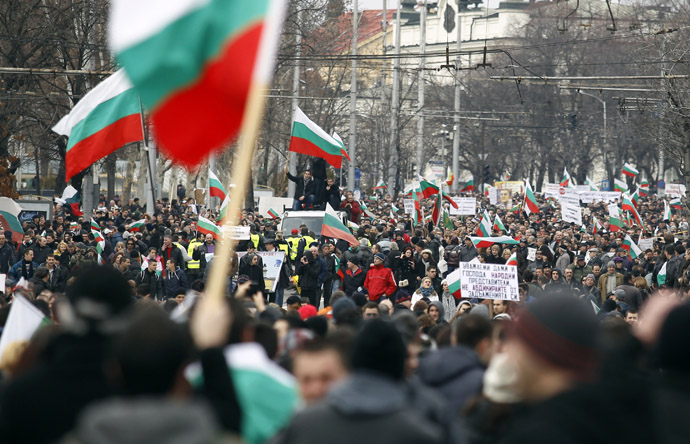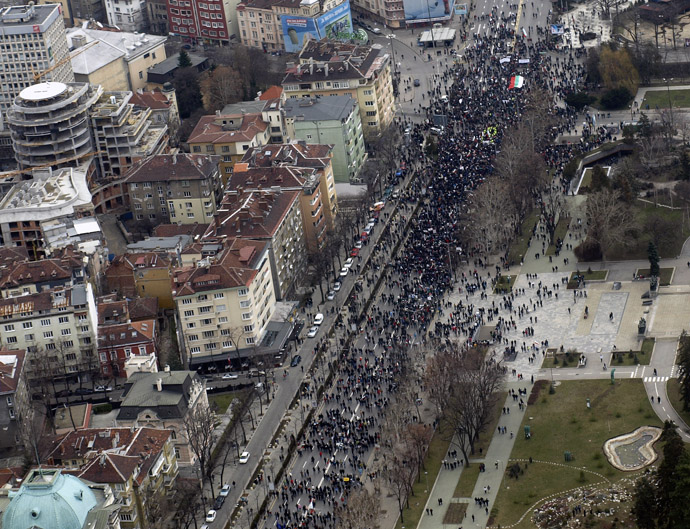 You can share this story on social media: