Slash military budget not pensions – UK union leader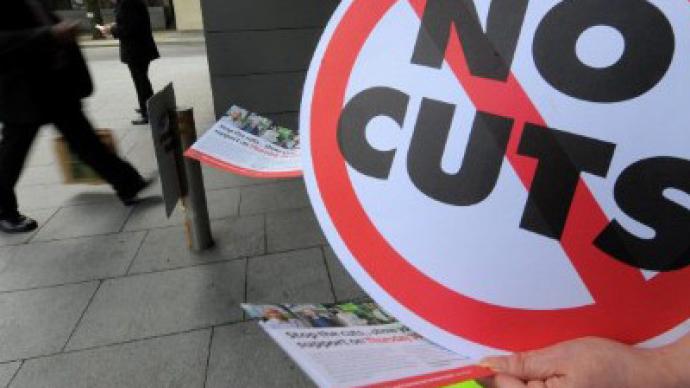 British union leader Mark Serwotka says public sector workers, who are going on a nationwide strike on June 30, will not allow the cabinet to go on with the planned cuts of budget spending.
Serwotka is general secretary of the Public and Commercial Services Union (PCS), the trade union for British civil servants with some 300,000 members, which is one of the four unions participating in the strike. He said the government had better listen to them now, or the number of protesters will increase by a significant order of magnitude in a matter of months."We'll have three quarters of a million people from four different unions on strike, which hasn't happened in this country for decades. It's the start, not the finish. Our message to the government is: if they try to ignore, we'll come back in the autumn and we may well see millions of people on strike. The idea is to build pressure so that the government realizes that working people are the length and breadth of the UK and will not just let them get away with what they're doing," he told RT.The measures the UK government is considering will be a disaster, he says."The cuts are the biggest most people will have seen in their lifetime. They are projected to mean half a million jobs lost in the public sector, 600,000 jobs lost in the private sector as a direct result, changes in the delivery of welfare, cuts in funding of education for the young people, and also attacks on people's pensions," he predicted.What the cabinet does have to cut in order to address the budget deficit are tax exceptions for the rich and military spending, Serwotka believes."I think there isn't any political consistency. Quite clearly we've been told that we're so strapped for cash that everything we hold dear has to be slashed. And yet we can still talk about renewing the Trident [nuclear missile] and fighting wars overseas irrespective of the cost. My own view is that the war in Afghanistan and the current war in Libya are wrong. They are misjudged; they are not about what people claim they are about. And we should actually find a way out of those pretty quickly, not make the situation in those countries worse as well as at the same time take valuable resources that could go into schools and hospitals," he said.
You can share this story on social media: