Norway spends hundreds of thousands on psychiatric unit for Breivik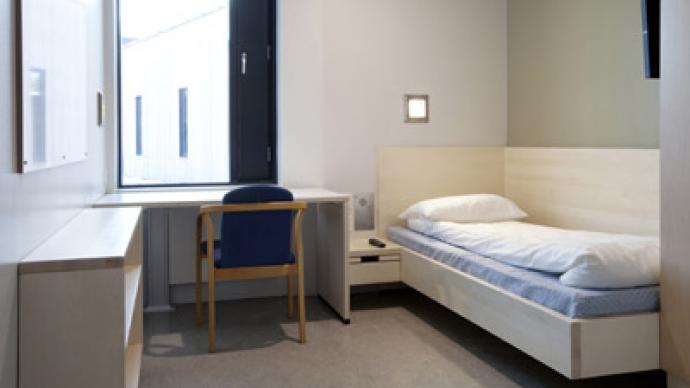 If mass murderer Anders Behring Breivik is proved insane, he now has a special place to go. Part of Norway's high security Ila prison has been converted into a psychiatric unit for the killer.
Estimates of the cost of the conversion vary between 130,000 and 260,000 euro. Norwegian daily Verdens Gang reported on its website that none of the country's existing mental facilities are considered secure enough for Breivik, whose sanity is the key issue in his ongoing trial. "We are building a high security hospital in Ila," deputy health minister Robin Koss told the newspaper, adding the facility near Oslo still needs state certification.The criminal trial of Breivik started on 16 April in Oslo. It is expected last 10 weeks till mid-June, with the verdict set to be announced in mid-July or later. Anders Behring Breivik is on trial for killing 77 people in twin attacks in Norway last year.On July 22, 2011 he bombed a government building in Oslo, killing eight people. He then went on a shooting rampage on the nearby island of Utoeya, where the ruling Labour Party's youth wing was hosting a summer camp. There Breivik killed 69 people, most of them teenagers, the youngest having just celebrated her 14th birthday.Breivik wants to prove he is sane for people to give his views more weight and not simply dismiss them as the rantings of a madman. To date, he has admitted to the murder, but pleaded not guilty, stating that the massacre was his personal "crusade" against Islam and Western-style democracy. Breivik believes such policy breeds the multicultural society he loathes.If he is found sane, he would likely face Norway's maximum 21-year prison sentence, which can be extended for as long as he is considered a threat to society.Earlier prison officials said they feared, if convicted, Breivik may use his fellow inmates as hostages to facilitate an escape. But the prison nevertheless could not keep the murderer in solitary confinement permanently. To avoid keeping the self-confessed killer in total isolation, the high-security prison could let him play sports with the guards and hire someone to play chess with him.