Breivik admits to acts of 'smaller barbarism' as trial closes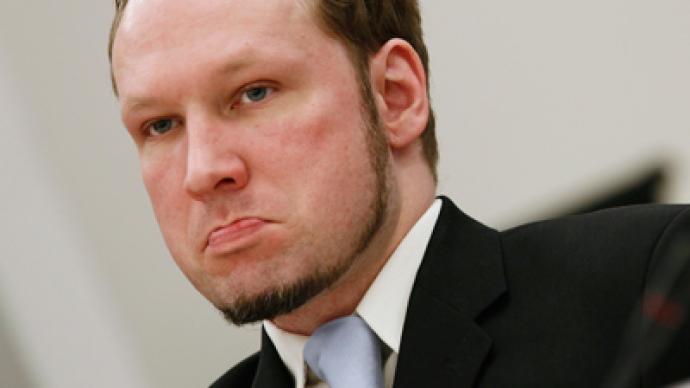 Victims' families walked out as Anders Breivik made his final attempt to prove his sanity to judges looking into the killing of 77 people in twin attacks in Norway last July. The court is set to deliver its verdict in August.
­The final arguments in the ten-week trial revolved around the question of whether Breivik, a self-proclaimed anti-Muslim militant, was sane or not.
Breivik's defense lawyer took the last chance to insist his client was mentally healthy, and that to bear punishment for his "political act" was the defendant's natural right.
"If we look at the basic human rights and take into account that the defendant has a political project – to see his actions as an expression of illness is to take away a basic human right, the right to take responsibility for one's own actions," said defense counsel Geir Lippestad Lippestad.
Lippestad also filed a request for acquittal, but he admits this came as a mere formality.

If Breivik is judged to be sane, he will face up to 21 years in prison, a term that can be prolonged indefinitely as he will most probably still be considered dangerous to the public. But if judges agree he is a lunatic, instead of prison it will be life-long medical treatment.
"I think we all can agree that on July 22, a barbaric thing happened," Breivik said in a confusing closing statement. "I carried out a small barbarism to stop a greater barbarism."

Breivik turned down the call-name of a "child killer," alleging his victims on Utoya Island were over 18, the same age as Norwegian soldiers who have died in Afghanistan. But the investigation shows his youngest victim had just turned 14.
Breivik detonated a bomb outside a government building in Oslo, killing eight and injuring 209, after which he made his way to a summer camp run by the Labor Party on Utoya Island. There he methodically shot down 69 people, many of them teenagers.
On Friday Breivik did not accept charges of terrorism and murder, saying the attacks were on "traitors" whose views and immigration policies had damaged the country, allowing a "demographic war" against non-Muslims. As earlier, he maintained he had been defending Norway.
A number of people walked out of the courtroom even before Breivik began reading his final remarks.
"We have heard him many times, we don't hear anything new… we want to show that we don't care about what he has to say, who he is, what he has done," Trond Henry Blattman, leader of a victim's support group, told broadcaster TV2.
The court will deliver its final verdict on August 24. The judges will have to weigh which medical report – the one saying Breivik is a psychotic paranoid schizophrenic or the other one affirming the murders were motivated by extreme right-wing zealotry – will apply in this case. The prosecution's line is that Breivik is mentally ill and should be committed to a medical institution.