Bombers terrorize Ukrainian city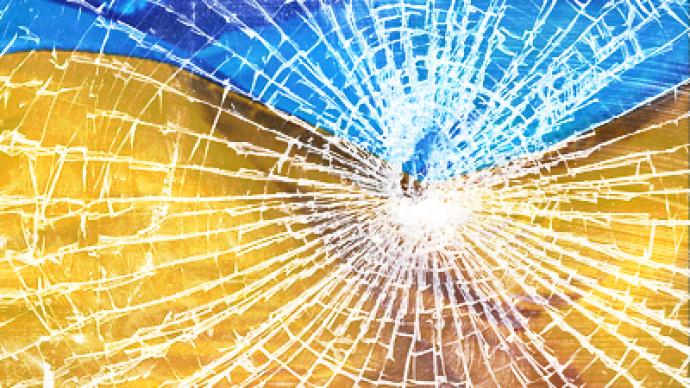 Unknown individuals are demanding four million euros from authorities in the Ukrainian city of Makeevka, otherwise they threaten to detonate bombs around the city.
Early on Thursday morning, there were two low-power explosions in the center of Makeevka, one in a phone booth near the shopping center plaza and another one 600 meters away in a trash bin near an administration building of the local coal company. Nobody was hurt, though some buildings were damaged and windows blown out.Later, an envelope with a demand for four million euros was found at the scene with detailed instructions on how to pay. If the money is not paid, the bombers threaten to detonate another five devices at 5pm local time on Thursday.The city police are on alert and an investigation is underway to prevent possible explosions. There are reports that authorities will meet the demands of those behind the attacks, and are now on their way to give them the ransom they are demanding. A criminal investigation on terrorism charges has been launched.A unit of Interior Ministry troops has been dispatched to aid police in patrols. Locals are taking their children out of school and kindergarten, believing they will be safer at home. A local sports school has been temporarily closed.Police have evacuated people from the city's administration building. It is not clear whether they suspect a bomb has been planted there or the move was just a precaution.They are also searching the sites of the explosions and trying to identify those behind the threats, but so far with no success.
You can share this story on social media: