Boarding lounge booze-ups banned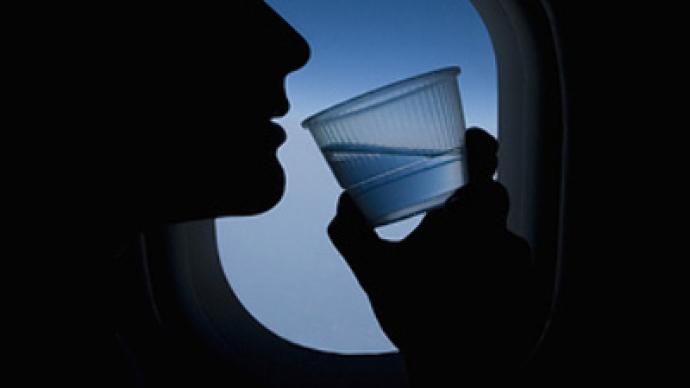 The Russian transport police have declared that drunken passengers won't be let on board planes as their inadequate behavior often leads to conflicts and even fights.
"As drunken debauchery takes place more and more often, I gave an order to ban allowing obviously drunk people onboard. If a person's speech is unclear, behaves inadequately and very emotional they won't be let onboard", says the head of transport security Lieutenant General Vyatcheslav Zakharenko.
Until recently traffic police were quite loyal to those who liked to wet their whistle before the flight. Although boarding a plane drunk is prohibited – as is clearly explained in each aircraft company's rules – lots of people with a fear of flying sometimes just need a drink to calm their nerves or get some sleep.
Russian statistics shows that drinking often goes beyond the innocent calming of nerves. According to Zakharenko, in 2008 over 50 drunken incidents took place onboard Russian airplanes. "Fortunately these incidents did not lead to tragedies. All hooligans were detained and given administrative punishment", Zakharenko said.
The State Duma has banned drinking spirits and appearing drunk in public places and transport. "It's also prohibited on planes and from now on we will be very tough in controlling this rule", the head of transport security said.
You can share this story on social media: