Blackhole malware kingpin 'Paunch' arrested in Russia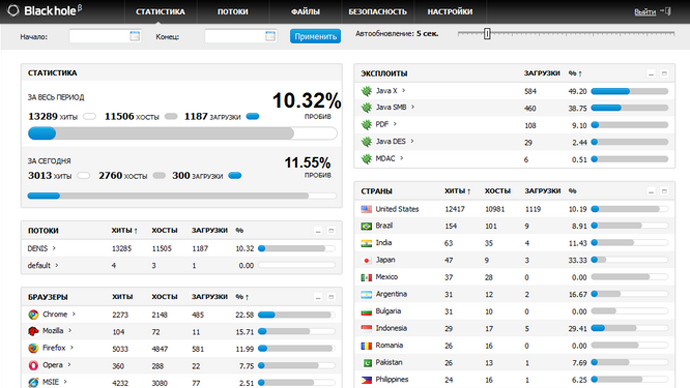 Russian authorities have detained a shadowy cybercriminal known only as "Paunch," who is responsible for unleashing Blackhole, one of the most dangerous and pervasive malware suites in the history of the Internet.
Reports of the arrest of Paunch were confirmed by the Russian police to local media and Europol, but officials have so far refused to disclose the real name of the criminal, whose activities have likely earned him millions of dollars.

Created in 2010, Blackhole Exploit Kit infects ordinary users' computers through one of two main techniques: either by making sure that every time someone enters a particular legitimate website, which covertly downloads malware onto the web surfer's hard drive, or by making a user click on a spam letter that contains a link to a fake website that does the same thing.

Once the malware is on the computer, it can harm the user in myriad ways, depending on what sub-programs are installed. Most common malware extensions try to steal the user's financial data from their hard drive, log in all their keystrokes to identify their passwords, or trick them into paying for anti-virus software to clear up a non-existent virus.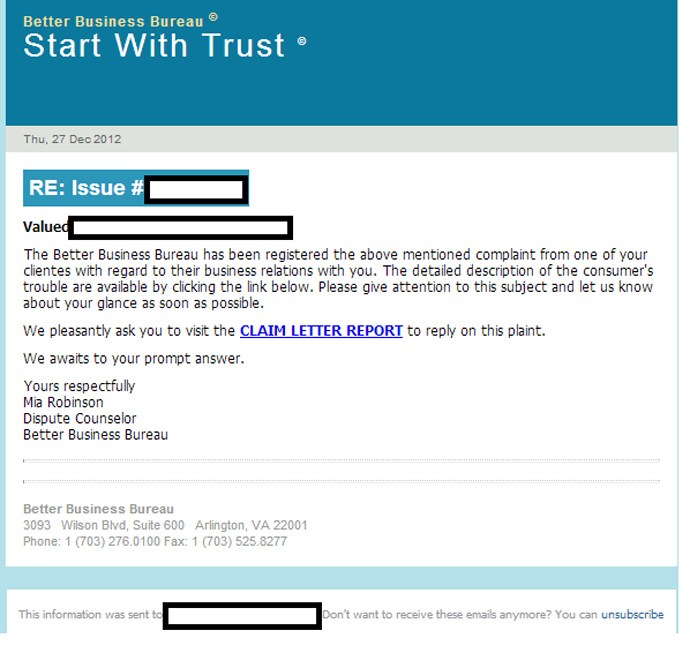 Blackhole was updated as often as twice a day to stay one step ahead of anti-malware software, though security experts say that no new versions have appeared this week, another indication that Paunch is now behind bars.

The success of Blackhole was predicated not only on its functional versatility and an ability to avoid detection by anti-virus software, but also on an innovative business model.

Paunch did not appear to use Blackhole to commit cybercrime himself. Instead he created a price plan, according to which Internet criminals could rent the suite, which would be hosted on Paunch's servers, and use it for their own purposes. Listed prices varied from $70 per day, to a subscription of $1,500 a year.

"Both Blackhole and its successor Cool have been very popular," Mikko Hypponen, chief research officer at anti-virus firm F-Secure, told the BBC.

"Users didn't have to be very technical to operate them – there was a manual that came with them – they just had to get them running."

Though estimates of Blackhole's prevalence are fluid, and vary between different anti-virus companies, it was undoubtedly a dominant player in the malware market starting from late 2011. At one point last year, 91 percent of all new computer infections were transmitted through the suite, according to anti-virus makers AVG, and Blackhole was responsible for nearly half the infections for 2012.

But in the copyright-averse world of illegal software, the success of Blackhole spawned a whole raft of copycats that toppled Blackhole and its less well-known successor Cool from their prime positions. Last year, Russian magazine Hacker reported that to keep up, Paunch was offering $100,000 for fresh security flaw exploits in popular software that would allow the program to infiltrate computers in new ways.

AVG reports on its website that Blackhole is currently only the 28th most popular malware transmitter, responsible for about 1 percent of new viruses, with Cool not even in the top 1,000 threats.

"It's worth remembering that nature abhors a vacuum, and there would surely be other online criminals waiting to take their place, promoting their alternative exploit kits and malicious code," prominent security expert Graham Cluley wrote on his blog.

But even if Blackhole in its current form appears to be on its way out, the arrest of a prominent malware maker, particularly in Russia, where pursuit of online criminals has historically been lackadaisical, still represents a breakthrough for the authorities, especially if his associates have been caught in the dragnet. Industry experts agree that more than two-thirds of all malware is currently produced in Russia.

"It's a very big deal – a real coup for the cybercrime-fighting authorities, and can hopefully cause disruption to the development of one of the most notorious exploit kits the web has ever seen," wrote Cluley.
You can share this story on social media: