Bitter infighting in Ukraine escalates beyond borders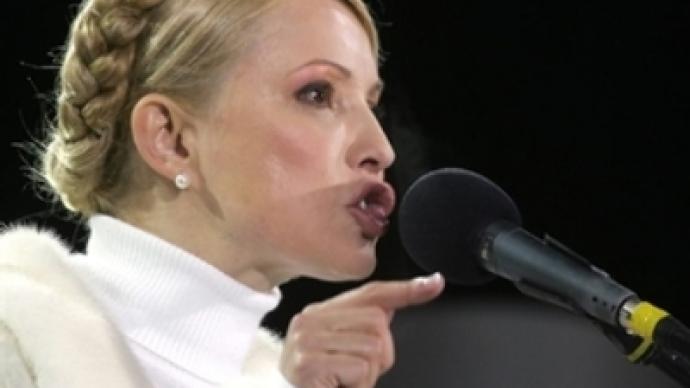 Ukraine's Foreign Ministry has called upon its diplomatic representatives 'to relay the main points to top officials of corresponding countries' of Prime Minister Yulia Timoshenko's 'unscrupulous and inadequate' actions.
The letter, signed by Foreign Minister Vladimir Ohryzko, was sent to the heads of 31 diplomatic representatives of Ukraine in the European Union, the U.S., Russia, the Balkan countries, and Moldova, Ukrainian weekly 'Zerkalo Nedeli' (Mirror of the Week) informs (http://www.zn.ua/1000/1550/65423/).
The document says that Timoshenko violated the law by making statements to the press regarding the February 10 meeting of the National Security and Defense Council, which were classified until further notice.
"I am personally instructing you to notify officials in the host country at the highest possible level and also the local media outlets about the key points of the news briefing. I am asking you to report to the Foreign Ministry secretariat about the work done by you by 3:00 p.m. Kiev time February 11, 2009," reads the circular signed by Ohryzko.
The latest turn in the Ukrainian political situation follows a recent PR clash between Ukrainian President Viktor Yushchenko and Prime Minister Yulia Timoshenko. On the Defense Council meeting the president said, "I have nothing to do with your stinking gas", after which Prime Minister repeated "This is the complete breakup of authority" on every meeting she held in the following two days.
At the Defense Council meeting, she accused the council of sheltering corrupt deals in the gas sector and of intending to return the company RosUkrEnergo (here need a link to an article about it) to the Ukrainian gas market and oblige the government to terminate the recent gas deal with Russia (here a link again).
Timoshenko had struck back by saying that she would ask EU gas experts to analyse the agreement between Russia and Ukraine to prove its validity.
The document put forth by the Ukrainian Foreign Ministry has said that all of Timoshenko's statements regarding the council are untrue.
The Energy Minister of Ukraine has commented that "visiting Defence Council meetings is disrespecting yourself". Since last Thursday, state prosecutors have been running checks in the ministry.
You can share this story on social media: