Crypto-currency for NSA leaker: Snowden fund accepts Bitcoin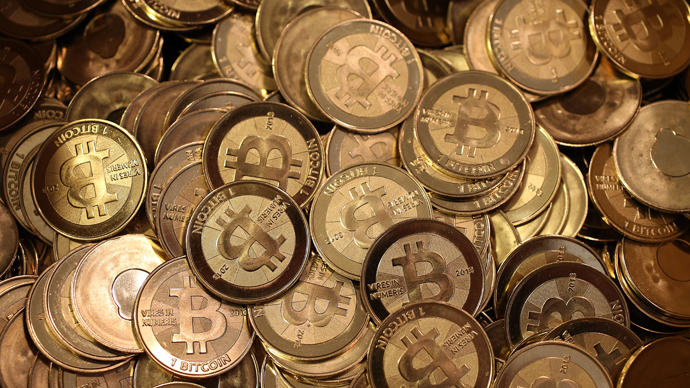 US fugitive Edward Snowden's defense fund, launched recently by WikiLeaks to raise money for the legal protection of the NSA leaker, has announced it now accepts donations in virtual currency Bitcoin.
The Journalistic Source Protection Defence Fund (JSPD) was set up on August 9 with the goal to provide legal as well as campaign aid to journalistic sources. Snowden, who is behind the biggest intelligence leak in the history of the US National Security Agency (NSA), has been selected the first such source.
Snowden was granted temporary asylum in Russia on August 1, after he spent more than five weeks in a transit zone at Sheremetyevo Airport in Moscow. He then slipped quietly out of the terminal for an undisclosed secure location. The whistleblower is charged in the US with espionage and other crimes.
So far the Snowden fund, which is governed by UK laws and administered by London-based Derek Rothera & Company Charted Accountants, has risen over US$ 9,300 from 160 contributors.
In addition to traditional payment methods such as credits cards, bank transfers and checks, Snowden's defense fund also accepts donations by Bitcoin, WikiLeaks tweeted on Monday. 
Official #Snowden defence fund now accepts Bitcoin: https://t.co/WsYDSRdS6l help protect Snowden!

— WikiLeaks (@wikileaks) August 12, 2013
Bitcoin, a decentralized digital currency, was first introduced in 2009 and has since then exploded in value. The virtual crypto-cash is gaining popularity around the globe as people become dissatisfied with the conventional banking system.
Last week, a federal judge in Texas ruled that Bitcoin is a legitimate currency. On the one hand, the ruling brought it a step closer to being recognized as real money. On the other, the decision opened up the possibility for the virtual cash to be soon regulated by government, which contradicts the very concept of Bitcoin – a peer-to-peer, relatively anonymous payment method that is free from centralized authority.

You can share this story on social media: