Bentley sued for $2mn over failed airbags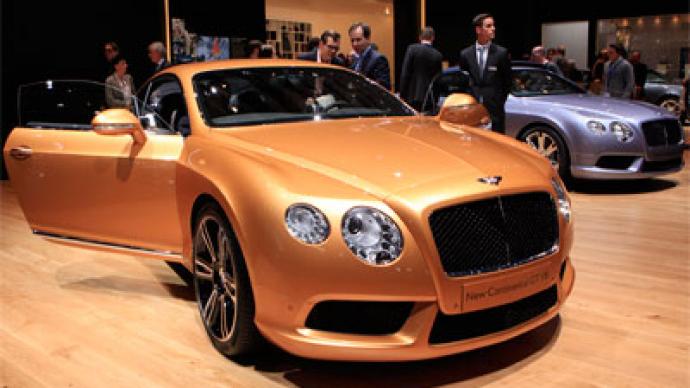 In a first case for Russia, a family is suing Moscow Bentley dealership for selling a car with a defective airbag system, which failed to deploy when the car was hit, killing a man. His family filed a claim for US$2 million in damages.
Businessman Aleksandr Anisonyan was driving his Bentley Continental GT on February 8, 2012 when the driver side of his car was hit at the intersection by a Kamaz truck which ran a red light.The Bentley's side airbags did not go off and the driver received serious injuries, dying a few hours later in a hospital. Following his death, a court ruled that the Kamaz driver was at fault and an investigation determined that the force of the hit was strong enough to deploy the airbags, Russian daily newspaper Vedomosti reported. The plaintiffs' lawyer Maksim Stolyarov told RT that they have sent the findings to legal representatives to Bentley Motors Limited. The response they got was that "Bentley Motors does not guarantee safety from a side hit because they do not run these kinds of test on their airbag systems.""We spoke to them about compensation and tried to negotiate, but did not receive a reply, which led to the case", Stolyarov added."It is difficult for us to sue Bentley Motors directly from Russia, but we are able to bring to court its sales representative, the Moscow Bentley dealership."The Moscow court will begin hearing the case on January 14, which reportedly could last a few months. Bentley Motors and the Moscow dealership have been asked to comment but were unable to do so before the publication of this article. The Anisonyan family is asking five times as much as the cost of a new Bentley in Moscow. According to Vedomosti, in previous cases against car dealerships other Russian families were able to receive up to US$65,000 in compensation.