Luxury cars gain popularity in Russia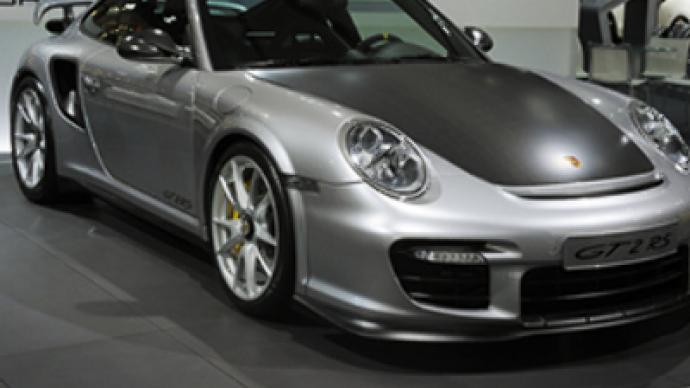 With the Moscow International Automobile Salon 2010 opening up to the general public on August 27, market players note that despite the crisis, luxury cars are gaining popularity in Russia, Vedomosti report on Wednesday.
This year the annual Moscow Automobile Salon will introduce eight new world releases and seven European ones, with just two of them representing a middle price segment and all the rest being luxuries.
Among the newcomers are the Bentley Mullsane, Range Rover, Jaguar XJ Sentinel, Ford Focus sedan and even Logan, also introducing its premium class Logan Latitude.
The data from the Association of European business shows that premium class segment of automobile market in Russia outperformed the market during the first seven months of 2010, with sales of light and light commercial vehicles growing 9% during the period, and the premium class cars, such as BMW, Audi and Mercedes–Benz adding 23%, 27% and 59% respectively.
Bentley Mulsanne, an absolute freshman for Russia's market and the brand's most expensive model with its price varying from €450,000 to €650,000 per unit, is facing strong demand in the country, with some applicants for one of its quota limit of just 7 cars remaining unsatisfied.
Oskar Ahmedov, a head of automobile department at Mercury, the Russian distributor of Bentley, proves that the luxury segment of the country's automobile market found itself in advantageous position.
"Russia's luxury market is recovering. Sales volumes also show that, as they were 30% up this year compared to the previous one, and this year Mercury has already sold more than 80 Bentley cars," Ahmedov proclaimed.
Another luxury brand, Mercedes, also decided to hold a world-first run of its CL–class model in Moscow, as "here in Moscow people have always liked big, beautiful cars," says Andrey Rodionov, the company's representative.
And according to Tatyana Rusakova, a PR manager at Toyota Motor Company, Russians have shifted their preferences to off-roaders and business–class models from cheaper models, as sales of Toyota's Corolla sedan, class C, fell to 20% in 2010 from 34% of total sales in 2009, while the ratio for off-roaders is now up to 44% from 27%.
You can share this story on social media: