Belarus KGB declares war on social networking opposition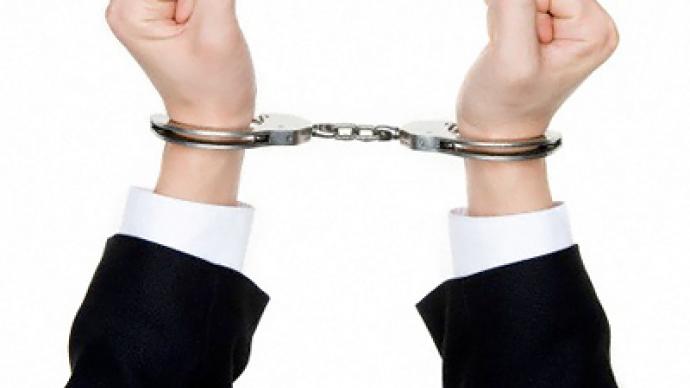 Having their personal information traced and being arrested in their own homes is a new reality for the Belarusian opposition who dare to express their views on popular social networking sites.
"We will take your son hostage"
On Sunday opposition activist Ivan Stasyuk was detained on the Belarus-Poland border. Stasyuk says that KGB officials wanted to make him stop his oppositional activity on social networking sites, threatening to pressurize his relatives in Belarus and to 'disinform' his friends that he was co-operating with the KGB."I was arrested when I was at customs and taken to the KGB building. They questioned me about my activities in online communities, about my visits to Ukraine, about conventions of the National Alliance, about my contacts with Ukrainians and about my trip to Poland," he said.An opposition news website "Khartia'97" (Charter'97) reports that a day earlier, on Saturday, one of the biggest opposition groups on the social networking site Vkontakte was suspended by government officials, according to its maintainer Sergey Pavlyukevich. The group called "We stand for great Belarus" had over 120,000 registered members. A "Millions March" event posted by the group had gathered over 40,000 people who wanted to attend.Pavlyukevich said that on July 2 a KGB officer paid a visit to his mother asking her to persuade her son to stop blogging, or else he would be 'taken hostage,' detained and charged for organizing events that might disrupt public order.Both of Pavlyukevich's groups stopped working later on Saturday and he himself disappeared.According to "Khartia'97" they have unconfirmed information that police burst into his apartment and deleted all communities using his personal computer. Another group "There will be 1,000,000 of us – Lukashenko, leave!" that had over 20,000 members was also suspended.
"The KGB is at my door"
Dmitry Nefyodov, a Belarus civil rights activist, blogger and member of the opposition movement "Dvizhenie budushego" (Movement of the Future) was detained by the KGB on Saturday night allegedly for his activities on the social networking site. The movement has a group on Vkontakte that boasts over 200,000 members. On Sunday the community was stirred up by the reports of Nefyodov's arrest.In the last message he left on his profile on June 3 he wrote: "Just put my baby to sleep. KGB officers are ringing the door bell. Told them to come back with a subpoena and switched off the door bell." They obviously did come back. One day later he was arrested in his apartment. Activists say this happened because the KGB is trying to shut down their opposition internet group."Dmitry Nefyodov is being kept [in a reception center] on Okhrestina Street. They cannot reach the group…and they are starting to get fierce. We need solidarity now and further dynamic actions! Looks like we stung those freaks!" reads a post on the group's profile. "Khartia'97" lists the reception center on Okhrestina Street in Minsk as a place where those detained are subject to torture."Dvizhenie budushego" is planning a protest in several cities in Belarus on June 8. The event called "Revolution through the social network" has been posted on Vkontakte. Some 3,000 have people promised to turn up.
Enough is enough
Those opposition groups that are still safely online are trying to boost their spirits with slogans saying that "one should not fear.""We are those who do not fear," claim 'Dvizhenie budushego" activists calling for people to come out onto the main squares of their cities throughout Belarus. They vow to gather every week until Lukashenko steps down. "But we have to get out there first," they say. The "do not fear" mantra is reverberating through many of the opposition groups on the social networking sites and blogging platforms, as if people are trying to talk themselves into being brave amid the new wave of arrests and repression. "All of us have to set our mind on the same unconscious decision," writes Denis Lozhkin on a social network group wall. "What exactly do you think when you get irritated by the current events? I think 'Enough!'I suggest that every one of you, when you wake up should stand up and clearly say 'Enough!' The important thing is to realize that thousands of people are thinking this with you."
Modern revolution is just one click away
The examples of the Middle Eastern and North African revolutions have proved that social networking can be a very powerful tool. Spreading information among likeminded people, staging a protest or organizing a crowd have never been so easy. With modern technology the revolution is just one click away.Going from the internet and onto the streets has become something of a new tradition in troubled countries around the globe. The Belarusian opposition moved from the streets into virtual reality after the infamous events of 19 December 2010, when protesters went out onto the streets in their thousands to protest against what they believed to be rigged presidential elections. The ensuing arrests and oppression by the Belarusian government made those who disagree with President Aleksandr Lukashenko turn to social networking sites and blogging platforms. They have learnt the basics of how to surf the net stealthily, buying 'safe' phones and using aliases in a bid to conceal their activities. Yet, for all their efforts, it seems they have not quite managed to shake off the ever-watchful ever-present KGB.
Elena Ostroumova, RT
You can share this story on social media: