Bank heist: no money, no guards, no clues
Published time: 10 Oct, 2011 12:56
Edited time: 10 Oct, 2011 16:56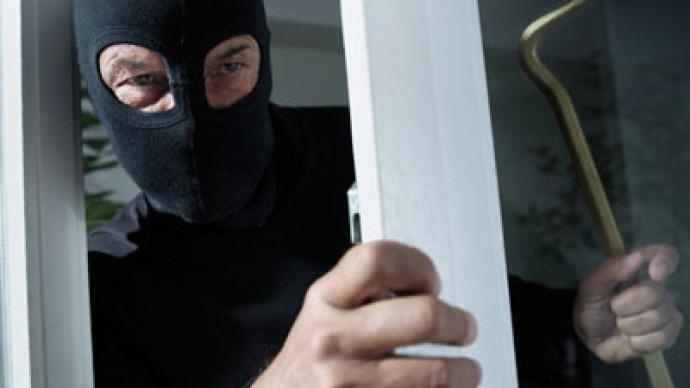 Some $750,000 in cash has been stolen from a Moscow suburban bank branch, with no trace of the robbers, no CCTV evidence and, finally, no security guards left in the place.
Might comes before right, as the famous proverb goes. The safecrackers knew that and did not bend their brains to come up with a sophisticated detective-style robbery scheme. They literally cut the bank's power off overnight. It turned off all the alarms in the Master-Bank office in the town of Electrostal some 50 kilometers from Moscow.

The intruders reportedly used a simple metal bar to open the entrance door. It was then easy pickings for the robbers to break in the safe and steal all the money. They did not forget about the bank's video surveillance and ATM's built-in camera.
The recordings were taken away and the ATM's camera was bluntly neutralized, leaving no chance for investigators to see the faces of the artists.

The "dream" bank, located on the ground floor of a residential house, did not have even bars on its windows, as police sources informed.  

When the employees came to work on Monday morning they saw no money in the safe. But they found no security guards either.
No official comments have come from Master-bank. However the bank's administration confirmed the robbery of nearly 25 million rubles (around US$750,000) took place. Investigation is continuing at the scene. Police now have to find both the security detail and the thieves.

"Our best detectives are involved in the investigation," said a spokesman for the local police department, as cited by the LifeNews.ru website.