Hundreds rushed to hospital with suspected poisoning at Bangladeshi garment factory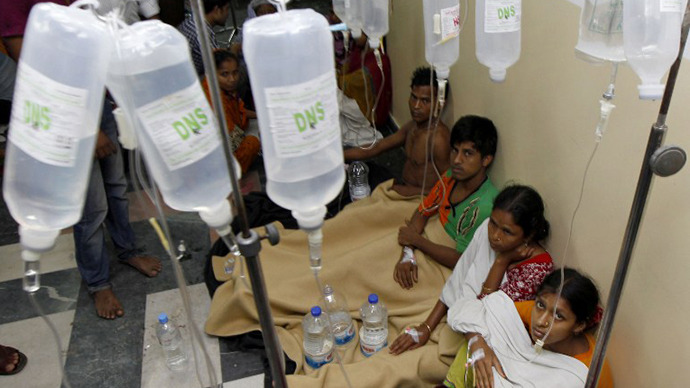 As many as 600 Bangladesh factory employees have been hospitalized, reporting stomach pains and vomiting after drinking water, suspected to have been deliberately contaminated.
"Primarily we suspect the water supply of the Starlight Sweaters factory was poisoned or contaminated," local industrial police officer Mahfuzur Rahman told AFP on Wednesday. The factory is located in Gazipur, a suburb just north of the capital, Dhaka.

The estimate of 600 was cited to the news agency by the administrative officer of the factory, with an official from Bangladesh's Garment Manufacturers and Exporters Association (BGMEA), stating that the contamination could well have been deliberate.

"We are suspecting that it was poisoning of the water. It could be some sort of pesticide," S M Mannan, a vice president of the BGMEA, told AFP. He went on to state that the factory has its own water supply from a deep-tube well so the scope for contamination was almost nil. "Someone might have mixed poison in the water," he said.

Global scrutiny over the conditions under which a number of Bangladesh-produced items are made is intensifying after a cluster of disasters at factories producing commercial goods.

1,129 people died in a disaster at the Rana Plaza Bangladeshi garment factory in April, with bodies still being dragged from the collapsed wreckage over a week later. The building was also located in a northern suburb of Dhaka, called Savar. It was the world's most lethal industrial accident since the 1984 Bhopal disaster in India.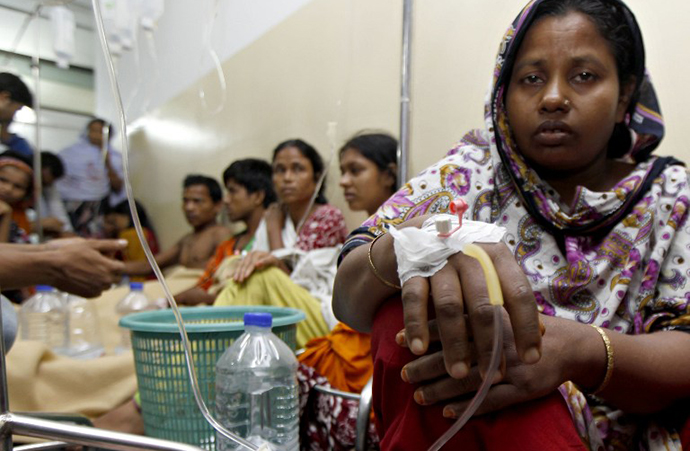 Fires are common in the factories of Bangladesh's garment industry, which comprises about 80 percent of the country's exports. Bangladesh houses more than 4,500 factories dedicated to churning out such goods. A fire last November killed 112 people. The latest was in an 11-story building in Mirpu, located between Dhaka and Savar, killing the company's managing director and some of his personal staff and friends.

Despite Bangladesh factories' proneness to disaster, Walmart and Gap, both voiced opposition to a broad safety upgrade agreement in mid-May, which included "dispute resolution mechanisms." The new pact additionally called for retailers to pay up to $500,000 a year toward the effort, and to halt business with any Bangladesh factory that refuses to make safety improvements.

If Walmart and Gap become signatories to the agreement, they may leave themselves open to cases filed by US lawyers on behalf of the workers in Bangladesh who suffer as a result of unsafe working conditions.

Earlier on Wednesday, police fired rubber bullets and tear gas at families protesting the death of their relatives in the April disaster, who had gathered where the building once stood. They have been calling for the authorities to publish a list of missing workers so that their relatives can claim compensation.

"There were up to 1,000 protesters, they blocked a key highway and staged a sit-in in front of the ruined site for nearly three hours," local industrial police inspector Amjad Hossain told Reuters.