Baku gunman recorded video message before rampage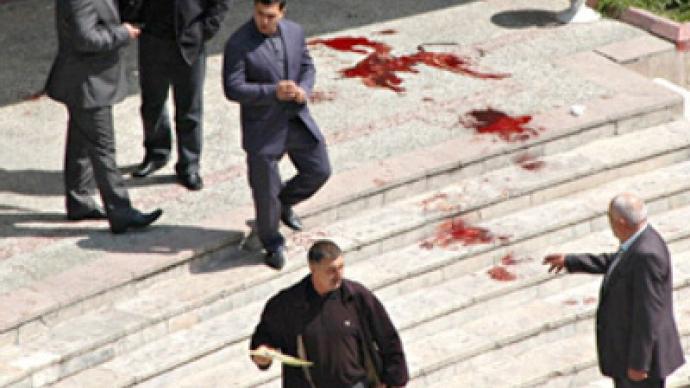 Azerbaijani police have discovered cell phone footage made by the gunman who shot dead 12 people and injured another 13 in Baku Oil Academy on April 30.
Georgian national Fyarda Gadirov recorded the video of himself ahead of the massacre. In it he explains that his reasons for committing the crime are hatred and an absolute absence of love:
"There's no love for me, there's only hatred. I'm going to Baku and I will shoot everybody on my way regardless of age. I won't give myself up and will be enjoying manslaughter," Gadirov says on the video.
Police seized the cell phone together with 15 video cassettes and a receipt for the purchase of a gun and cartridges to it during a search in Gadirov's house in the Georgian village of Dashtepe.
According to Azerbaijan's news site Day.Az, they have also found one-use gloves and three photos of Gadirov with a gun in his hands. On the back of two of them there are inscriptions, "February 24, 2009. Gadirov Fyarda the Lonely Wolf". The words on the third picture read, "My every single step is death. November 10, 2008. Gadirov Fyarda."
Azerbaijan's Interior Ministry says the investigation has also established the identity of Gadirov's suspected accomplice – Armenian Sergey Grigoryan, who is a citizen of Georgia.
Earlier police arrested two other suspects allegedly linked to the shooting. On May 5, Nadyr Aliev and Javidan Amirov were charged with involvement in the attack on the academy students and keeping weapons and drugs.
Fyarda Gadirov committed suicide after being encircled by police.
You can share this story on social media: