Bahraini court confirms jail terms for medics who aided protesters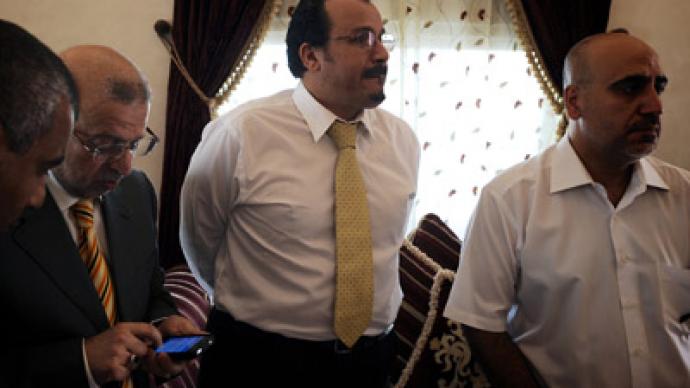 Bahrain's top court confirmed the jail sentences of nine doctors for their role in last year's pro-democracy protests, state news agency BNA reported. The medics will be imprisoned for up to five years.
On Monday, Attorney General Abdul-Rahman al-Sayed said the country's Court of Cassation rejected all of the defendants' appeals and upheld the verdicts, BNA said.
The nine medics were among the twenty individuals tried by a Bahraini military tribunal in September 2011. The tribunal charged the doctors with felonies for their role in the February protests, which included treating antigovernment activists wounded by security forces and reporting those injuries to foreign media. Some of the medics also participated in the protests.
The Bahraini government accused them of crimes including occupying a hospital and inciting hatred towards the country's ruling royal family.

The whole process was conducted under the ruling family's control, Khalil al-Marzooq, a member of the Bahraini opposition al-Wefaq Party, told RT.

"The whole judicial process in Bahrain is sort of dependent of the direction from the ruling family. And what happened today was headed by the ruling family members," he said.
Al-Marzooq accuses the government of applying "double standards," saying the country's courts only pays attention to and punishes protesters, while totally ignoring killers and torturers if they have the right connections.  Bahraini political activist Saeed Shehabi calls the decision to reject the appeal "political.""To make them innocent would be to go against the reputation of the regime. They are saying, 'we are here, we determine the sentences, and no one can change our mind – whether it's the international human rights organizations or political activists,'" Shehabi told RT.A June 2012 retrial by a civilian court resulted in the acquittal of nine of the health workers, and a reduction of sentences for nine others. Ali al-Ekri, whom the government labeled the ringleader of the doctors and nurses on trial, received a five-year sentence. The nine appealed the decision to Bahrain's top court.Two medics who had previously been sentenced to 15 years each did not appeal their cases, and are believed to be in hiding.The case sparked international criticism of the Bahraini government. Several human rights groups and professional medical organizations called the sentence an unjust retaliation against people attempting to simply do their jobs amidst the crackdown on the opposition.
You can share this story on social media: