Bahrain rejects early release of prominent rights activist Nabeel Rajab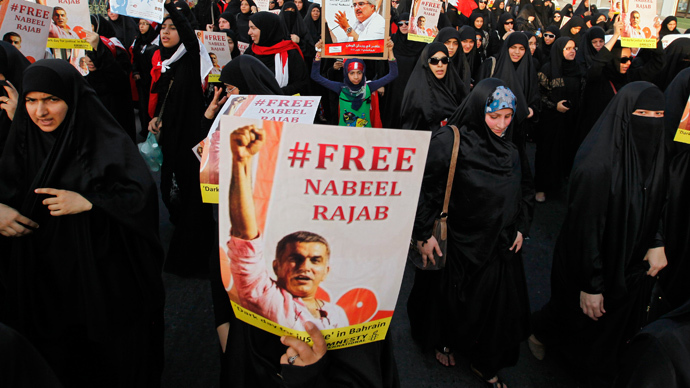 A Bahraini court has refused early release for prominent human rights activist Nabeel Rajab, who is serving a two-year jail term for taking part in anti-government protests and was recently called "a prisoner of conscience" by Amnesty International.
Rajab, the president of the Bahrain Center for Human Rights and critic of the Sunni Al Khalifa regime, was arrested in July last year and in August was sentenced to three years in prison for "encouraging illegal gatherings" and "disturbing public order." His term was later reduced to two years on appeal.

The 49-year-old, with over 200,000 followers on Twitter, is considered one of the best-known activists in the Arab world.
According to lawyers and right groups, Rajab was eligible for early release late last month.
"The court rejected the request made by a group of lawyers who argue that the activist is eligible for an early release after serving three quarters of his sentence," a judicial source told AFP on Monday.
Rajab played a significant role in pro-democracy demonstrations in Bahrain – which hosts the US Navy's Fifth Fleet and participates in US-led military coalitions. Unrest has gripped the Persian Gulf Kingdom since February 2011, when an Arab Spring-inspired uprising launched by majority Shiites demanded reforms in the kingdom led by the Sunni dynasty.
Amnesty International has called for the release of Rajab, who they consider "a prisoner of conscience."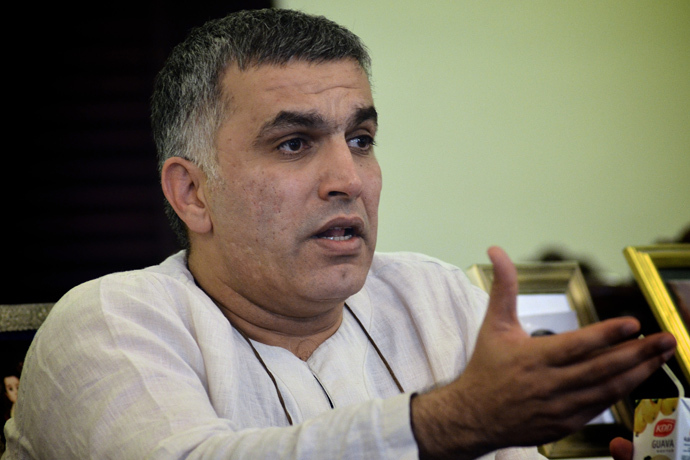 A failure to free him would make it "crystal clear that his imprisonment is not about justice or the law but about silencing him," Hassiba Hadj Sahraoui, Middle East and North Africa Deputy Director at Amnesty International, said last week. Sahraoui said that the rights activist was "unfairly detained" and held in "inhumane and humiliating conditions."
"His detention for taking part in a peaceful protest shows the lengths to which Bahrain's authorities will go to stamp out dissent. His case also shows how, despite repeated promises of reform, Bahrain continues to flout its international human rights obligations," the rights group representative added. 
Rajab openly criticized the country's regime on RT while appearing on the Julian Assange Show in May of 2012.
You can share this story on social media: