Jaws no more: Australia to kill sharks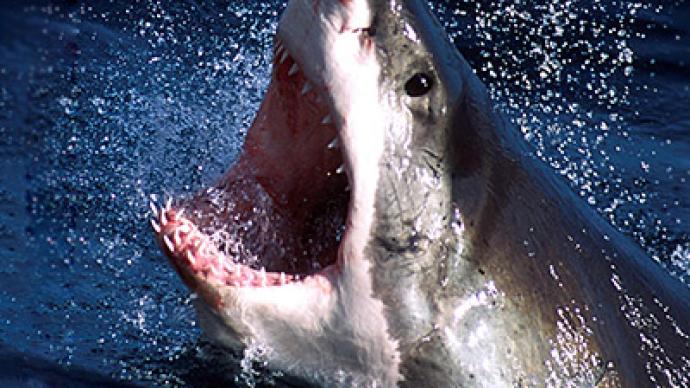 Great white sharks have been considered a 'vulnerable' species since 1996, but the recent spate of shark attacks off the Australian coast has led the country to announce plans for a cull.
Any shark that poses an immediate threat by straying too close to the Australian coast will be killed. There have been five fatal shark attacks in the last year alone. The Premier of Western Australia, Colin Barnett, said that his state had recorded only 12 shark fatalities over the past 100 years, meaning nearly half have occurred in the last 12 months.Plans were announced on Thursday for an $6.85 million AUD ($7.12 million) programme to be implemented.This will include $2 million AUD for the Department of Fisheries, which will be responsible for tracking, catching, and destroying sharks considered to be swimming in dangerous proximity to beachgoers. Over A$4 million will be spent on tagging, study and research.Earlier this year, there were demands for the fishing ban on great whites to be lifted following the death of surfer Ben Linden, 24, who was mauled by a shark in July, 180 km north of Perth, in western Australia.The most recent attack was in August on 34 year old Jon Hines, who was approximately 960km north of Perth. He suffered abdominal and arm injuries, after punching and scratching at the shark's eyes as he was attacked. He was one of the few lucky survivors.In January 2006, an attack occurred on a 21 year old girl who was swimming in only waist-deep water.Environmental groups have been protesting against the plans. Great whites are a protected species, but several of the attacks are believed to have been carried out by them. Great whites can grow up to 20 feet long, and develop 3 inch long teeth.Colin Barnett told ABC radio, that they will "always put the lives and safety of beachgoers ahead of the shark," reminding listeners that, "this is, after all, a fish – let's keep it in perspective."French authorities recently approved plans for a cull of around 20 sharks after a series of attacks in a surfing hotspot near its island of Reunion in the Indian Ocean.Experts believe the 'unprecedented' increase in attacks to be in line with population growth and the popularity of water sports.
You can share this story on social media: