Australia's top court strikes down same-sex-marriage law in capital territory
Published time: 12 Dec, 2013 02:43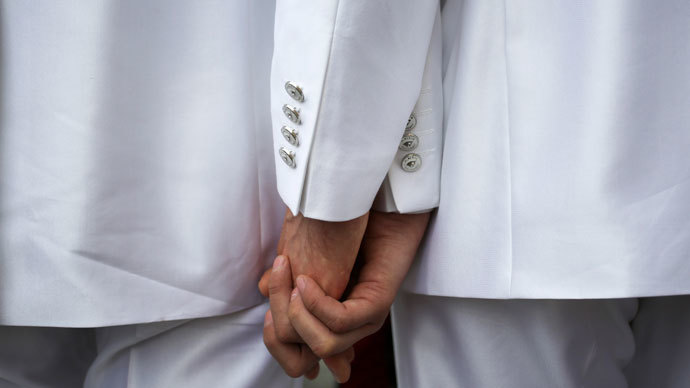 Australia's High Court struck down Thursday the Australian Capital Territory's same-sex marriage legislation, contending that only federal parliament could amend the nation's marriage laws.
The unanimous ruling found that the Marriage Equality (Same Sex) Act 2013 passed in the Australian Capital Territory (ACT) in October could not go into effect concurrently with the Marriage Act 1961 - a federal law outlawing same-sex marriages. ACT is a small, self-governing territory in southeast Australia which includes the country's capital city, Canberra.
About 30 couples have married under ACT's law, enacted in November. Their unions will be considered invalid, as the entire legislation was struck down.
The federal government challenged the law, saying it was inconsistent with Australian law.
Indeed, the High Court found that only the federal parliament can legislate same-sex marriage, according to the Australian Constitution.
The court said that Marriage Act 1961 was comprehensive and definitive on the issue of marriage as a union between a man and a woman.
The decision comes on the heels of other discouraging news for marriage equality advocates worldwide.
On Wednesday, the Indian Supreme Court struck down a 2009 ruling by a lower court to decriminalize gay sex and will uphold the ban.
And earlier this month, the majority of Croatians voted to outlaw same-sex marriage in a referendum held by the newest European Union member state.