Asylum-seeker boat sinks off Indonesian coast, 3 dead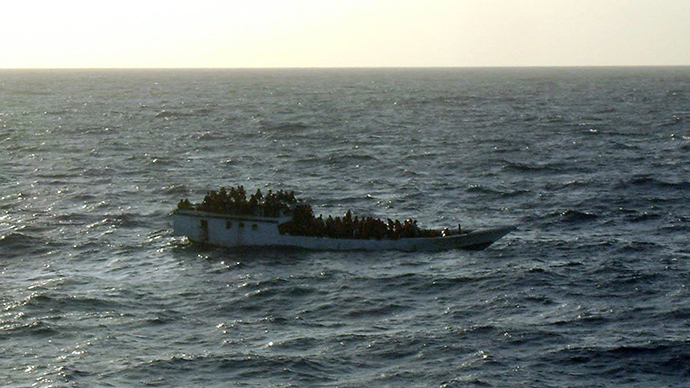 At least three people have died after an Australia-bound boat carrying asylum seekers sank off the coast of Indonesia, with up to 157 people rescued.
The boat, carrying 175 people, all of them Iranians and Sri Lankans, encountered harsh sea conditions and simply broke up, Australian media reported. More than a dozen people are still unaccounted for as search and rescue operation continue.
Two children, ages one and five, were among the dead.
The Australian Maritime Safety Authority (AMSA) has confirmed an official rescue operation, declining to comment further. "Indonesian authorities are coordinating the rescue of that incident. AMSA is not involved at this stage," the body's spokeswoman said.Indonesia's National Search and Rescue (Basarnas) could not be reached for comment at the time.Immigration and refugee policy is a hot topic in Australia, especially with the election coming up in just a few weeks.
The incident comes days after Australia ruled that any refugees arriving by boat would be redirected without exception to neighboring Papua New Guinea for individual assessment before settling there. The Prime Minister Kevin Rudd has announced a set of tough new measures on Friday, which he says are aimed at curbing a steep increase in the number of refugees arriving by boat from Indonesia, which is known to be a dangerous journey.

More than 15,000 asylum seekers have crossed over into Australian waters this year alone, sparking a policy debate and a heated exchange between the ruling Labor government and the opposition, who accuse it of being too soft on issues of border protection.

The new refugee policy has aroused fierce criticism from human rights advocates - among them Amnesty International - especially given that Australian numbers are far below what is witnessed elsewhere in the world.