Assange show promo wins gold at prestigious Promax Awards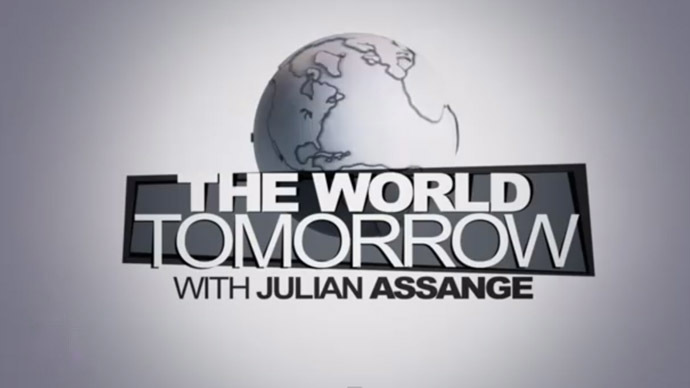 RT's promos for Julian Assange's 'The World Tomorrow' and Spanish-language 'La lista de Erick' have received two gold PromaxBDA awards for Promotion, Marketing and Design as part of an international competition held in the US.
PromaxBDA Global Excellence Awards is an annual international competition honoring design and marketing work in the fields of advertising and promotion. In this year's competition, RT was up against industry leaders such as CNN, FOX and HBO.
The promo for Assange's 'The World Tomorrow' won gold in the Art Direction & Design: Program Promotion Website category.
The show was written and hosted by one of cyberspace's most famous activists – the founder of whistleblowing website WikiLeaks – and focuses on his favorite topic: Controversy.
The 12-episode series features Assange in conversation with "iconoclasts, visionaries and power insiders" like Slavoj Zizek, Noam Chomsky, and Hezbollah leader Hassan Nasrallah, all filmed during his house arrest in the UK.
Assange remains holed up in a basement room of London's Ecuadorean Embassy after first taking shelter there on June 19, 2012. The WikiLeaks founder is wanted for questioning in Sweden over sex crime allegations made by two women.
The whistleblower has denied the claims, but refuses to return to Sweden for questioning unless he receives a guarantee that he will not be subsequently extradited the United States, where he fears he will be tried for his role in the massive leak of US diplomatic cables in 2010.
RT's promo for its Spanish-language program 'La lista de Erick' (Erick's List), hosted by Erick Fonseca Zárate, won the gold award in the Entertainment Program Spot category. The show follows the titular Erick as he travels across Russia to discover the country's hidden treasures.
'La lista de Erick' beat out FOXTEL's 'Hell's Kitchen' and the popular TV series 'Criminal Minds,' which were up for the same award.
RT has repeatedly been a finalist and recipient in the PromaxBDA Global Excellence awards in various categories, including a bronze award in 2012 for the 'Occupy W@ll Street' Facebook app in the Online, Interactive Games, Emerging Platforms category.