Political witch-hunt behind sexual assault charges - claims Assange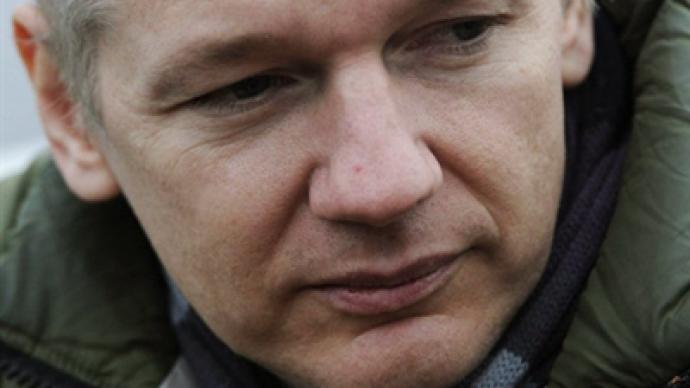 Wikileaks founder Julian Assange may be out of jail, but his legal battle on sexual assault charges is still ongoing.
Until rape charges were leveled at Julian Assange, the state of Sweden's justice system might not have been something that kept you awake at night.  But now, Sweden is requesting Assange's extradition from the UK for having unprotected sex with two women.  In Sweden they call it rape. Assange and his lawyers claim the women behind the allegations were simply trying to cash in on their stories.The charge has been dubbed "sex by surprise" – Assange allegedly refused to wear a condom – and it is a crime unique to Sweden.  In the UK, people say it would be funny, if it wasn't so serious."This just seems ridiculous to me, it diminishes victims of rape, it's an injustice not only to Julian Assange, but to all victims of rape," said Phyllis Wainwright, participant in the Justice for Assange campaign. Even in Sweden, the original prosecutor threw the allegations out, claiming they lack merit.  Then, Assange began the release of 250,000 US diplomatic cables that were revealing and humiliating for the US government.  All of a sudden, Sweden's director of public prosecutions decided the rape claims were valid and Sweden swallowed it whole, including some of its most outspoken commentators."It's clear that Julian Assange should not be in jail for journalism.  If, however, he has committed a sexual offence, that's a separate issue from Wikileaks. I do not think it is politically motivated – at least, I sincerely do not hope so," said Rick Falkvinge, from Pirate Party.Assange, himself, calls this a political witch-hunt, and he is not the only one – outside Sweden – who is drawing that conclusion."Maybe in the future we'll come across some leaked documents, on how the US put pressure on the UK and Sweden to secure the arrest of Julian Assange," said James Denselow, Security Analyst at Kings College London."It is very unusual for a man to be accused of having consensual sex, but not necessarily using a condom, and suddenly find himself on the same Interpol list alongside senior Mexican drug lords," he added.  "I don't think this case ought to have been brought at all. Julian Assange offered to meet with the Swedish prosecutor here, he offered to meet with the Swedish prosecutor there, he left with the permission of the Swedish prosecutor.  There's been no suggestion that he didn't want to cooperate," claimed John Pilger, author and journalist. "So why are we going through all this?  Why did Julian Assange end up in the punishment block at Wandsworth Prison?"These are questions that the Swedish media does not seem to be prepared to ask.London's high court was the scene of loud protests by Assange's supporters during his bail hearing, and they are likely to show up again when he reappears to fight extradition in January.  However, if he is sent to Sweden, he is unlikely to get anything like this level of support, in a country which appears to be ready to condemn him as a rapist, without questioning any of the possible political motivations behind the claims.
You can share this story on social media: