Former Assange ally accuses him of becoming L. Ron Hubbard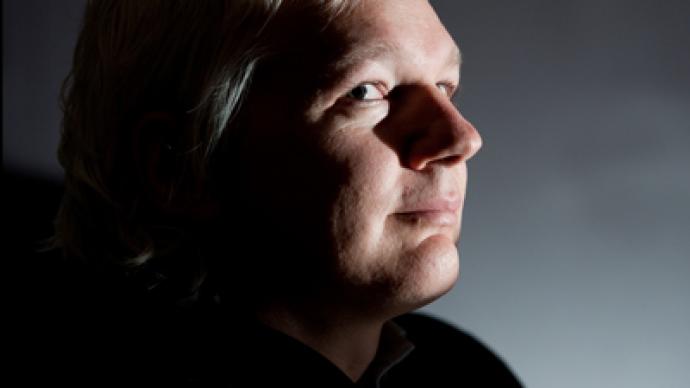 Jemima Khan, once a strong ally of Julian Assange, has lashed out at the whistleblower, comparing him to the father of Scientology L. Ron Hubbard after he criticized a film about WikiLeaks that she produced.
On Wednesday, Khan, who is an associate editor of the New Statesman, wrote a several-page article about her relations with Assange, accusing him of becoming a cult and warning the whistleblower he might end up "tolerating only disciples and unwavering devotion, more like an Australian L Ron Hubbard."The negative changes in Assange's persona are probably a result of his growing fame – "the moment it strikes, it arrests development," Khan suggested.She also accused WikiLeaks of the obfuscation and misinformation it was created to fight against, "while its supporters are expected to follow, unquestioningly, in blinkered, cultish devotion."Khan's damning article comes after Assange openly criticized the documentary about WikiLeaks for which she was an executive producer. 'WikiLeaks, We Steal Secrets', was made by established documentary film-maker Alex Gibney and premiered at the Sundance festival.Assange objected the title, calling it "an unethical and biased title in the context of pending criminal trials. It is the prosecution's claim and it is false."In her article Khan explained that the title borrowed from comments of a former CIA official, which were used "to highlight the irony of the situation of Bradley Manning."Previously Khan was an active supporter of Assange. In 2010 she was one among those six willing to post bail for Assange. The money was lost when the whistleblower escaped to the Ecuadorian embassy in London in June 2012."I don't regret putting up bail money for Assange, but I did it so that he would be released while awaiting trial, not so that he could avoid answering to the allegations," Khan noted.Neither Assange nor WikiLeaks have yet commented on Khan`s accusations.
You can share this story on social media: