Worldwide whistleblower Assange fights extradition in UK court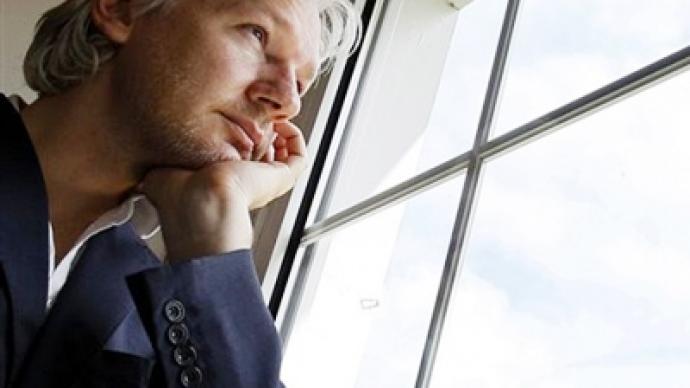 Seven months after WikiLeaks founder Julian Assange was released on bail, he returns to London's High Court to appeal his extradition with a new team of lawyers. If they fail, Assange will be sent to Sweden within ten days.
Julian Assange's new team, which is said to be more experienced in Criminal Law, argues the European Extradition Warrant is invalid in this case, pointing out the discrepancies between the allegations and the testimony. The lawyers say that despite the accusations ranging from molestation to rape, the two women's evidence does not reveal any lack of consent between the defender and the complainants. Lawyers told the Court of Appeal in London that the warrant was "misleading in the extreme" and based on allegations most of which would not even constitute a crime in the UK. Thus, Assange's behavior may be viewed as "disrespectful", but not as illegal.The lawyers also insist that there is no prosecution process in place in Sweden and Julian Assange is wanted just for questioning. The court hearing is expected to last until Wednesday. If the appeal is rejected, the lawyers have promised to take the case to the Supreme Court and onwards. But this is no easy matter, as permission to appeal to the Supreme Court is granted only for matters "in the public interest."The questioning the WikiLeaks founder faces in Sweden follows claims by two women with whom he stayed on a visit to that country in August 2010. According to their testimony, both women had consented to have sex with Assange, but later complained about the way he treated them during the encounters. In February, the case against Assange was opened when the judge found no reason why the whistleblower should not be extradited to Sweden. But many believe if Assange is extradited, his next stop will be America.
"I think the worry is that Sweden, which in the past has extradited people to America with a minimum of fuss, when they were asked, was seen as a possible back door to get him out of Britain," Paul Wiffen, a former London mayoral candidate says.What awaits him in the US is the anger of the likes of Karl Rove, who said: "In my mind he's a criminal and he ought to be hunted down and grabbed and put on trial for what he has done." A notorious neo-conservative, Rove helped the Swedish Prime Minister Fredrik Reinfeldt win re-election last year.There is another glaring link in the shape of lawyer Thomas Bodstrum. His firm is representing the two women bringing sex charges against Assange. In 2001, he was Minister of Justice, and is alleged to have helped hand over two asylum seekers suspected by the CIA of terrorism. They were sent to Egypt and allegedly tortured. He might well want to stop WikiLeaks from functioning."The questions about neutrality became even clearer thanks to the documents from exactly WikiLeaks. There's been a willingness to do the errands of the United States over many years, from questions of making asylum seekers in Sweden available to the CIA, but is particularly strong now with a right-leaning government in Sweden," says Dr Brian Palmer, social anthropologist at the Swedish Uppsala University.Sweden wants Assange on sex crime charges. The US is reportedly preparing an espionage case. And it suits non-NATO member Sweden just fine to be a conduit in this case, and in others."They get all the benefits of being an intelligence partner of the US, without the baggage of being in NATO," explains journalist Wayne Madsen.Sweden is seen as an easier way for the US to get their hands on Assange, particularly after it requested the extradition of hacker Gary McKinnon from Britain, which so far has not been granted. But critics say the UK is just as much in cahoots with the US as Sweden."It's kind of the traditional role of Britain to represent US foreign policy in Europe. That's what it does, militarily and politically, so no changes there unfortunately," says campaigner Keiron O'Reilly.As Julian Assange goes back to court in London he will have an eye on the British justice system, which could save him from being extradited. But the other eye will be firmly fixed on Sweden, a country that insists on its own neutrality, whilst turning asylum seekers over to the US to be allegedly tortured.  Only Assange and his staff at WikiLeaks know what else Sweden has got to hide.