Ecuador looks to Hague court to resolve Assange stand-off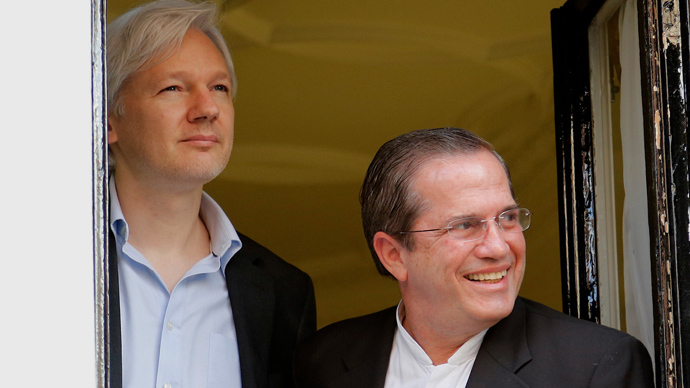 Foreign Minister Ricardo Patino announced Tuesday that his government is considering suing the British government in the International Criminal Court in The Hague for denying Wikileaks founder Julian Assange safe passage to Ecuador.
Assange has been forced to take refuge in the Ecuadorian embassy in London since he was granted asylum by the South American country in June last year.
"It's been over a year that Mr. Assange has been in our embassy. We are seriously considering what we will do in the coming months and the possibility of using other diplomatic bodies, as we have been raising [with London] proposal after proposal," Patino told local media.
Patino said he may go "for example, to the International Court of Justice to deal with it."
Patino continued that while up to now the British authorities have shown their willingness to meet with the Ecuadorians, they had not shown any desire to resolve the case. Patino added that he was becoming increasingly concerned about Assange's health. 
Unable to leave due to police outside waiting to seize him, Assange is confined to just one small room in the Ecuadorian embassy.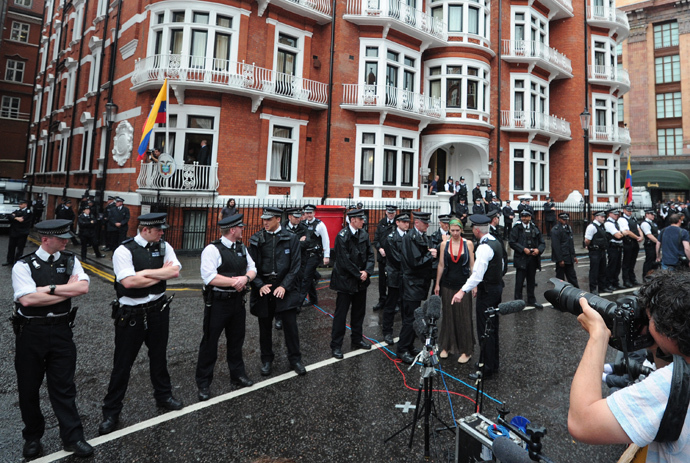 Assange is the main founder of Wikileaks and requested asylum in Ecuador's embassy to avoid being extradited to Sweden where authorities want to try him for alleged sex crimes. The whistleblower believes that the Swedish extradition request is a legal smoke screen to send him on to the United States, where he says he could face the death penalty for revealing secret US diplomatic cables.
Keeping Assange under lock and key in the Ecuadorian embassy has cost the British tax payer well over £4 million as there is a permanent police presence of at least eight officers outside, should the Australian whistleblower attempt to make a run for it.
You can share this story on social media: