Arms sales break records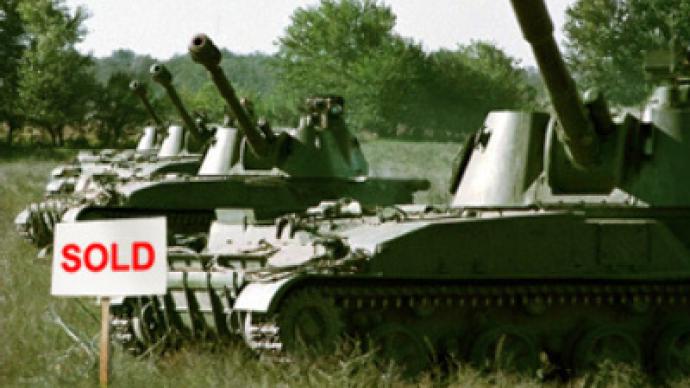 Export of Russian arms reached a post-Soviet era record in 2008, says President Dmitry Medvedev
At a meeting of the Commission for Military-Technical Cooperation with Foreign States the Russian President announced $US 8.3 billion dollars income from arms sales, which is 10 percent more than last year.
Russia is the second biggest arms exporter in the world after the U.S.
Dmitry Medvedev praised the country's manufacturers, but warned that this year will be difficult due to the global economic crisis.
The high quality of arms for sale, reasonable pricing, and discipline in supplies are the factors that may help minimize the impact of financial turmoil, according to the President.
Another issue on the agenda was Russian weapons sales to unstable regions:
"We have to pay maximum attention to supplies of arms to such states. I am talking about Georgia in the first place," Dmitry Medvedev said.
You can share this story on social media: