Germany lashes out at Apple over user privacy issues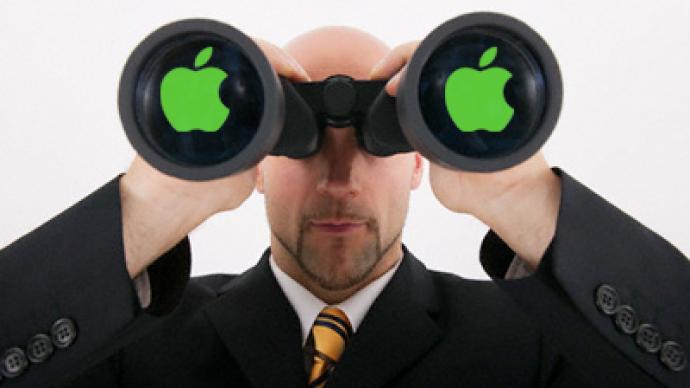 Germany is requesting Apple Inc clear up a number of issues raised in regards to user data stored by its portable devices, such as iPhone and iPad.
On Wednesday, US Senator Al Franken submitted a letter to the company asking for details on the location tracking system that had been discovered by security researchers in his corporate iPhone and 3G-connected iPad tablets. The senator particularly stressed that the unencrypted nature of the data raises even more privacy- and security-related questions.Following his request, Holger Eichele, a spokesman for Germany's Federal Ministry of Food, Agriculture and Consumer Protection, addressed a similar concern to Apple on Thursday."Apple must reveal where, for how long, and for what purpose the data is saved, who has access to it, and how it is protecting against unauthorized access," Reuters quoted him as saying."The secret collection and storage of a smart phone's location data would be a major invasion of privacy," Eichele added.Thomas Kranig, head of the data protection authority for Bavaria, where Apple has its German headquarters, said that the company would have to clear the issue until May 10, Sueddeutsche Zeitung reported Saturday.Kranig also added that, should Apple fail to react adequately, it may have to pay a fine up to 300,000 euros.The company has also been rebuked at a federal level."It's wrong to palm such things off to people," Marco Buschmann, a legal advisor from the Free Democratic Party said in an interview with Frankfurter Rundschau.Telecommunication companies, he added, must inform their clients on what data and how much will be stored in their devices.Germany has particularly strong data protection laws and is known for chasing down companies with regards to user data. It was among the first to oblige Google to blur images of people captured by its Street View cars. The social networking website Facebook has also been requested by German regulators to address certain privacy-related issues.
You can share this story on social media: