Gay activists outraged by Apple "gay-cure" app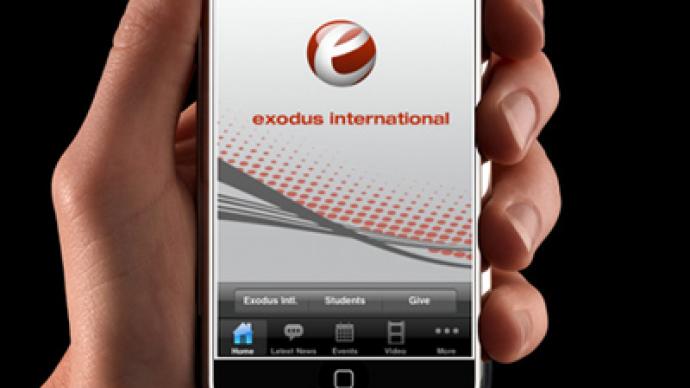 The LGBT community has petitioned Apple Inc. to remove an iPhone and iPad application that purports to "cure" homosexuality.
The application, called Exodus International, was created by an anti-gay Christian organization for users struggling with their sexual orientation. It claims to provide a chance of "freedom from homosexuality through the power of Jesus" and boasts a 4+ rating by Apple, which released the program via iTunes in February. "Within both the Christian and secular communities, Exodus has challenged those who respond to homosexuals with ignorance and fear, and those who uphold homosexuality as a valid orientation," the program's message reads. Exodus' users receive regular Christian news updates and information about religious events covering issues related to homosexuality, which is no longer considered a form of mental illness by mainstream medical organizations, such as the World Health Organization. More than 80,000 signatures have so far been collected by a pressure group change.org, which has been fighting to have the application removed and called its message "hateful and bigoted.""Apple doesn't allow racist or anti-Semitic apps in its app store, yet it is giving the green light to an app targeting vulnerable LGBT youth with the message that their sexual orientation is a 'sin that will make your heart sick' and a 'counterfeit,'" the group's message reads.
You can share this story on social media: