Twitter trolls Al-Qaeda: Extremist hashtag flooded with jihad 'PR advice'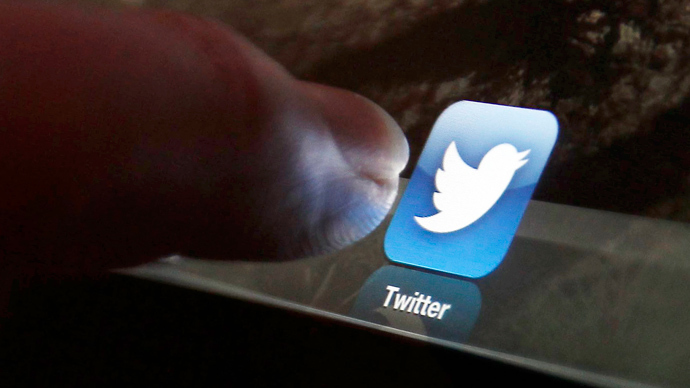 Al-Qaeda found it couldn't read advice from its followers on Twitter after the group's hashtag was hijacked by users submitting satirical suggestions on how to improve the organization's media operations. The bombardment led to the account's suspension.
The alleged Al-Qaeda Twitter account conducted a survey last week asking followers for ideas on how to spread jihad throughout the world and develop extremist media. Al-Qaeda supporters were asked to submit their suggestions using hashtag  #اقتراحك_لتطوير_اﻹعلام_الجهادي, which loosely translates to "suggestions to develop jihadist media."

But the feed was instead flooded with mocking suggestions ranging from grim to satirical.

The anti-Al-Qaeda trolling campaign began after security analyst J.M. Berger discovered the hashtag and asked his Twitter followers to hijack it.
Hey everybody, Al Qaeda is using this hashtag to solicit ideas for media ops #اقتراحك_لتطوير_اﻹعلام_الجهادي -- you should all send some.

— J.M. Berger (@intelwire) August 13, 2013
The barrage of suggestions soon followed, including one that advised producing a movie entitled "Dude, Where's My Car Bomb?"

Although there were some legitimate and relevant suggestions tweeted in Arabic, they all dissolved in a stream of mocking ideas, from adding "more cats" to Al-Qaeda's online video releases to launching a "brand of exclusive fragrances."
Waziristan's Top 10 Romantic Restaurants #اقتراحك_لتطوير_اﻹعلام_الجهادي

— Challah Hu Akbar (@ChallahHuAkbar) August 13, 2013
I think you should emphasize the lighter side of murdering innocent children. #اقتراحك_لتطوير_اﻹعلام_الجهادي

— Mike Elgan (@MikeElgan) August 15, 2013
Jihadist's Got Talent: Western infidels vote for their favourite jihadi acts. #اقتراحك_لتطوير_اﻹعلام_الجهادي

— Calum Roberts (@ClmRbrts) August 13, 2013
Berger, a terrorism analyst and author of "Jihad Joe: Americans Who Go to War in the Name of Islam," suggested that by offering bogus ideas on Twitter, users would drown out the real offers from jihadists worldwide.
He and his 13,000 followers succeeded in doing just that. Prior to the Berger campaign, the extremist account gathered some 250 legitimate ideas, while the flooding caused the Twitter account to receive almost ten times as many 'suggestions.' 
For the record, the jihadis managed to get about 200 tweets (including RTs) before the 2,200 provided by 'Merica.

— J.M. Berger (@intelwire) August 16, 2013



Ayman al-Zawahiri should start "Martyrdom," AQ's brand of exclusive fragrances | #اقتراحك_لتطوير_اﻹعلام_الجهادي

— Mike Doran (@Doranimated) August 13, 2013
Maybe if you test the suicide bombs alone in a sealed room you could improve quality control. #اقتراحك_لتطوير_اﻹعلام_الجهادي

— Sean Lavery (@SeanLavery) August 14, 2013
Take pictures making duck faces and upload them to Instagram. It's a solid jumping-off point. #اقتراحك_لتطوير_الإعلام_الجهادي

— V-Neck on Deck (@fausey93) August 14, 2013