Two British soldiers killed in southern Afghanistan by man in police uniform
Published time: 30 Oct, 2012 11:09
Edited time: 30 Oct, 2012 22:07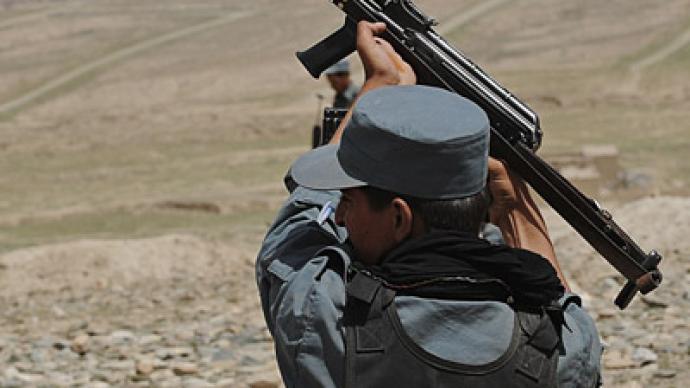 NATO officials have said that a man dressed in Afghan police uniform has killed two British troops of the alliance in the southern Helmand province.
NATO has confirmed that the attacker was wearing a police uniform, but did not provide further details on the shooting. 

"The loss of these soldiers is a huge blow,'' a spokesman for British troops in Helmand Maj. Laurence Roche was quoted by AP as saying.

The UK's Ministry of Defense said the attack occurred at a checkpoint in Helmand Province's Nahri Sarraj district.
The violence is said to be the latest in the so-called green-on-blue insider attack.

At least 53 international troops were killed in assaults by Afghan soldiers or police this year. The string of insider attacks has also claimed the lives of more than 50 Afghan members of the government's security forces.
It comes as NATO prepares to withdraw most of its forces from the country by the end of 2014 – and ahead of the presidential election set to take place on April 5, 2014, as an Independent Election Commission official said on Tuesday.
Last Thursday the leader of the Afghan Taliban, Mullah Mohammad Omar, released an address warning people that attacks against international troops by Taliban insurgents who infiltrated Afghan security forces would continue and the number of attacks would increase.