Highway robbery: US troops face Afghan bomb risk over contract fraud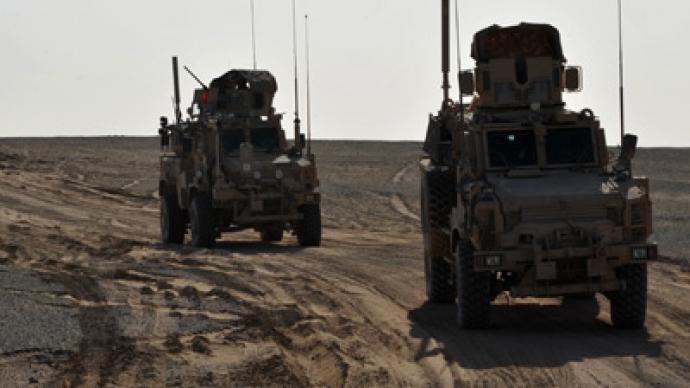 US troops in Afghanistan are at greater risk of roadside bombings after a local contractor failed to build a system to deter the planting of the explosives, the watchdog tasked with overseeing spending in the country reported.
John Sopko, the US Special Inspector General for Afghan Reconstruction, said in a letter on Thursday that an Afghan contractor hired to install 125 'culvert denial systems' along a major highway had done the work poorly in some spots, or not at all.
The systems are large metal grates placed over the openings of drains and pipes crossing under roads. The grates prevented insurgents from planting roadside bombs.
"Given the increased risk of IED (improvised explosive devices) attacks against US forces resulting from missing or defective … systems, we are providing this information to you for immediate action and dissemination to all relevant personnel," Sopko's safety alert said.
Sopko cited "potentially significant contract fraud" in its review of the $362,000 in contracts signed in 2011. The contractor's name was not released, and Sopko declined to comment on whether or not the faulty system had directly led to the death of US troops.
The problem was first reported in August in one unspecified region of the country whose location was redacted from the version of the letter released to the media.
It is not known if the problem occurred with other contractors who have received funds to do similar work around the country.
IEDs are one of the Taliban's most effective weapons against NATO forces, accounting for around 60 percent of coalition deaths and injuries, the US Defense department's Joint Improvised Explosive Device Defeat Organization reported.
The Pentagon has invested an estimated $50 billion dollars in countering the threat.