Abortions – new Russian threat?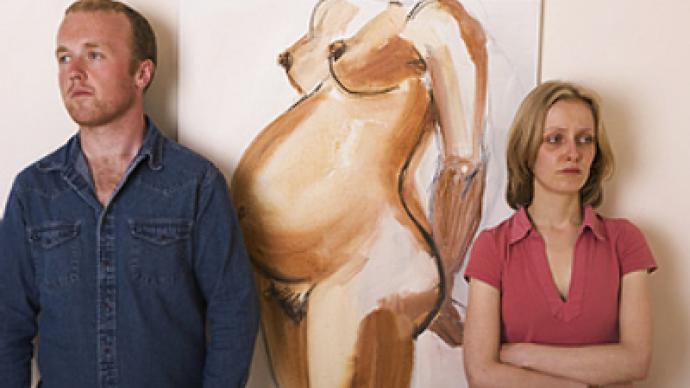 The ongoing financial crisis has pushed many Russian women to have an abortion. And now experts predict the number of babies born may drop by almost 200 thousand next year.
Women blame the government. Complaints are flooding dozens of internet sites. Last year the government ran a special campaign to increase the number of young families in Russia, promising bonuses to young families who had a child. But as the economic crisis bites many women now feel they have been left behind in their condition. Salaries are decreasing unlike the rate of unemployment. Women say all that is making pregnancy a loss rather than a profit.
Marina, a member of one Internet forum says: "First I was so happy when I found out that I was pregnant. But then my husband got sacked because of the crisis and I lost my job as well. I have nothing to do but to have an abortion".
Scary facts:

An average month salary in Russia has decreased by 25 per cent to about 430 US dollars. (According to the Russian Statistic Agency)
The rate of unemployment in Russia in January 2009 is up by a quarter and now stands at 6.1 million.
The end of January 2009 showed that more then 8 per cent of the population is unemployed.
1.4 million people receive welfare payment from the State.
The number of active population in the country is 75.7 million people which is almost 53 per cent.
Every year more then 35 million abortions are being done in the world.
In 2008 more then two million abortions were performed in Russia. Russia ranks first in Europe in number of abortions.
There are as many as 3.5 million illegal abortions.
In Moscow over 800 hundred private clinics provide abortions.
Surprisingly, men are those who are pushing forward the idea of having an abortion. Physiologists explain men are suffering from the financial crisis more then women; they feel they will not be able to provide for their family, especially for the newborn child, and panic.
However, specialists are not surprised. They say the growth of abortions in the time of a crisis is natural. For instance in 1999, a year after the default, which plunged Russia into financial turmoil, there were just over 1.2 million newborns almost 70 thousand fewer than the previous year.
Experts at the Center of Demography estimated that one in eleven Russian women below the age of thirty had an abortion after the 1998 default. This has prompted fears it may happen again.
Women who got pregnant when the crisis wasn't being felt in Russia are also thinking of an abortion. According to the law a safe abortion may be done only up until 12 weeks. Despite that many women still take the risk and have an abortion later in their pregnancy.
Moscow police department claims dozens of illegal clinics have opened in the capital.
City police are already investigating several cases of illegal abortions.
It's seen as a serious threat to the demographic situation within the country. The Center of Demography and Ecology predicts next year the number of newborn children in Russia may drop by almost 200 thousand. And this is only the first consequences of the crisis. To compare: demographic consequences of the crisis of 1998 were only overcome in 8 years time.
Madina Kochenova, RT
You can share this story on social media: