Poland refutes Nord Stream sabotage claim
Attempts to link Warsaw to the destruction of the gas pipelines are "baseless," a high-ranking security official says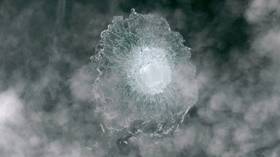 Poland had nothing to do with last September's explosions on the Nord Stream 1 and 2 gas pipelines, high-ranking security official Stanislaw Zaryn has stated. Reports alleging Warsaw had a role in the sabotage are aimed at distracting the public's attention from what actually happened, he added.
On Saturday, the Wall Street Journal claimed that German investigators were seeking to establish if Poland was somehow involved in the attack on the undersea pipelines, built to deliver Russian natural gas to Europe via Germany.
According to the paper, officials in Berlin suggested that Ukrainian saboteurs could have used the country as an operational base before the explosions. They reached this assumption based on the fact the Andromeda yacht, which could have been used in the attack, had been chartered through a Ukrainian-owned travel agency in Warsaw, and that the suspects arrived at a German port, where they boarded the vessel on a van with Polish license plates, the report claimed.
"Poland had no connection with the blowing up of Nord Stream 1 and Nord Stream 2," Zaryn wrote on Twitter on Saturday.
Attempts to link Poland to those events are "baseless," the official, serves as Secretary of State in the Chancellery of the Prime Minister of Poland and as acting deputy of the minister coordinator of Special Services, insisted.
The recent spreading of theories on who might have destroyed a key component of Europe's energy infrastructure "resembles the tactics of information noise, the aim of which is to distort the true picture of events," he argued.
"The hypothesis that the blow-up was committed by Russia, which had the motive and the ability to carry out such an operation, remains valid," Zaryn said.
Russia has repeatedly denied accusations made by some in the West that it blew up its own pipelines. It has also rejected claims that a "pro-Ukrainian" group was responsible for the sabotage, saying such stories were aimed at distracting attention from a bombshell article by veteran reporter Seymour Hersh, who insisted in February that Nord Stream had been destroyed by American operatives.
According to an informed source who talked to the Pulitzer Prize-winning journalist, the explosives were planted on the pipelines in June 2022 by US Navy divers under the cover of a NATO exercise and detonated two months later on the order of US President Joe Biden.
US National Security Council spokeswoman Adrienne Watson rejected Hersh's report as "utterly false and complete fiction."
You can share this story on social media: